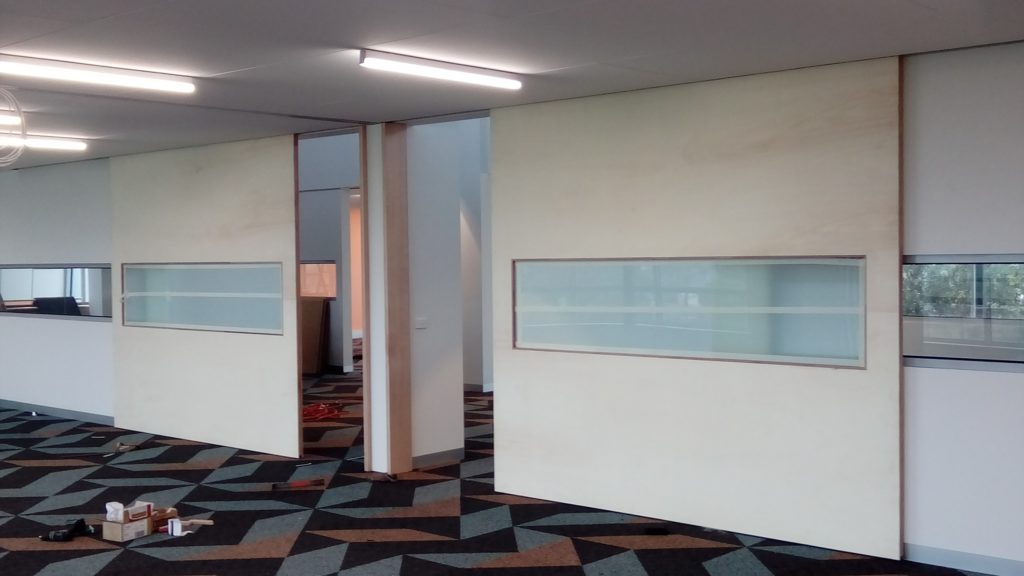 These large commercial sliding doors were supplied to a school in New South Wales.  The doors were solid core doors with significant acoustic insulation properties to keep noise moving in or out of the meeting rooms.
Also featured full-size vision panels made from shatterproof glass, the large commercial sliding doors were very heavy.  They needed to be mounted on large rails with industrial-grade rollers to allow them to slide smoothly and with little effort.
The doors incorporated a beautiful natural timber veneer that complimented the rest of the decor and internal fit-out.
We're confident that these doors will last a very long time and be both aesthetically appealing as well as functionally robust.