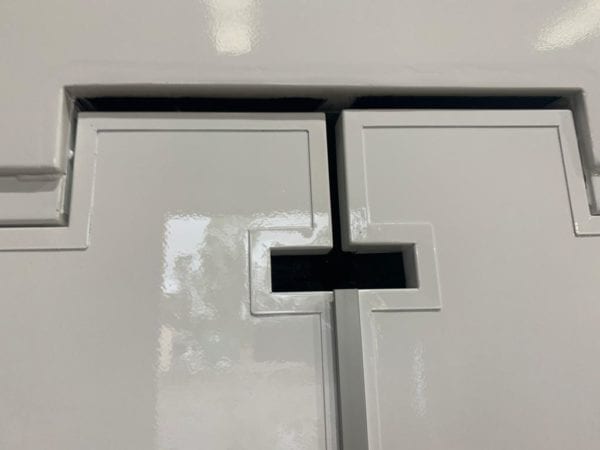 Here at Spartan Doors, we enjoy being able to manufacture a highly custom product to be able to suit any situation.
In this instance, our customer needed a solid core door, clad in sheet metal, but with a customised cut out to accommodate the I-Beam that their overhead crane runs on.
We supplied these highly specialised custom industrial doors as a prehung door system which made installation at the customer's factory a breeze.
With our CNC door making machine, we can accommodate all manner of unusual shapes and designs that may be needed in any situation or for any other design of custom industrial doors.
In this particular project, we used additional blockboard in the top cut out to ensure the strange shape had the required strength and rigidity while minimising warping.