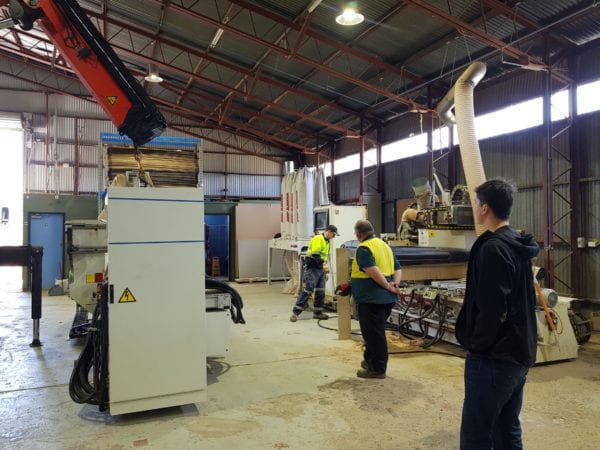 Second CNC Door Making Machine at Spartan Doors
We were delighted to take delivery of our second CNC door making machine, a SCM Record 132, at our factory in Kurri Kurri, NSW near Newcastle.
High demand for our quality commercial and industrial doors has had our Morbidelli CNC struggling to keep up at times.
We expect that this new door making machine will not only speed things up a lot but also allow us to do some cool new stuff like making routed doors.
CNC machines are great for door making.  They offer precision control of all aspects of the production process.  Cuts and rebates can be made to millimetre precision –the exact same way every time minimising any chance of human error that might cause manufacturing defects.
Here's what it looks like in action when doing CNC door making: