Door vision panels provide many benefits to businesses and facilities. They are visually appealing, fire-rated and allow sunlight to flow through.
Door vision panels are a cutout in a door that is often filled with glass (usually fire rated), allowing a window between the inside and outside of a room. The panels are useful in schools, aged care, health care and commercial businesses. Having a vision panel in the door adds an extra layer of security to the people inside the room, as they can see what or who is outside. This is particularly useful in education or commercial facilities.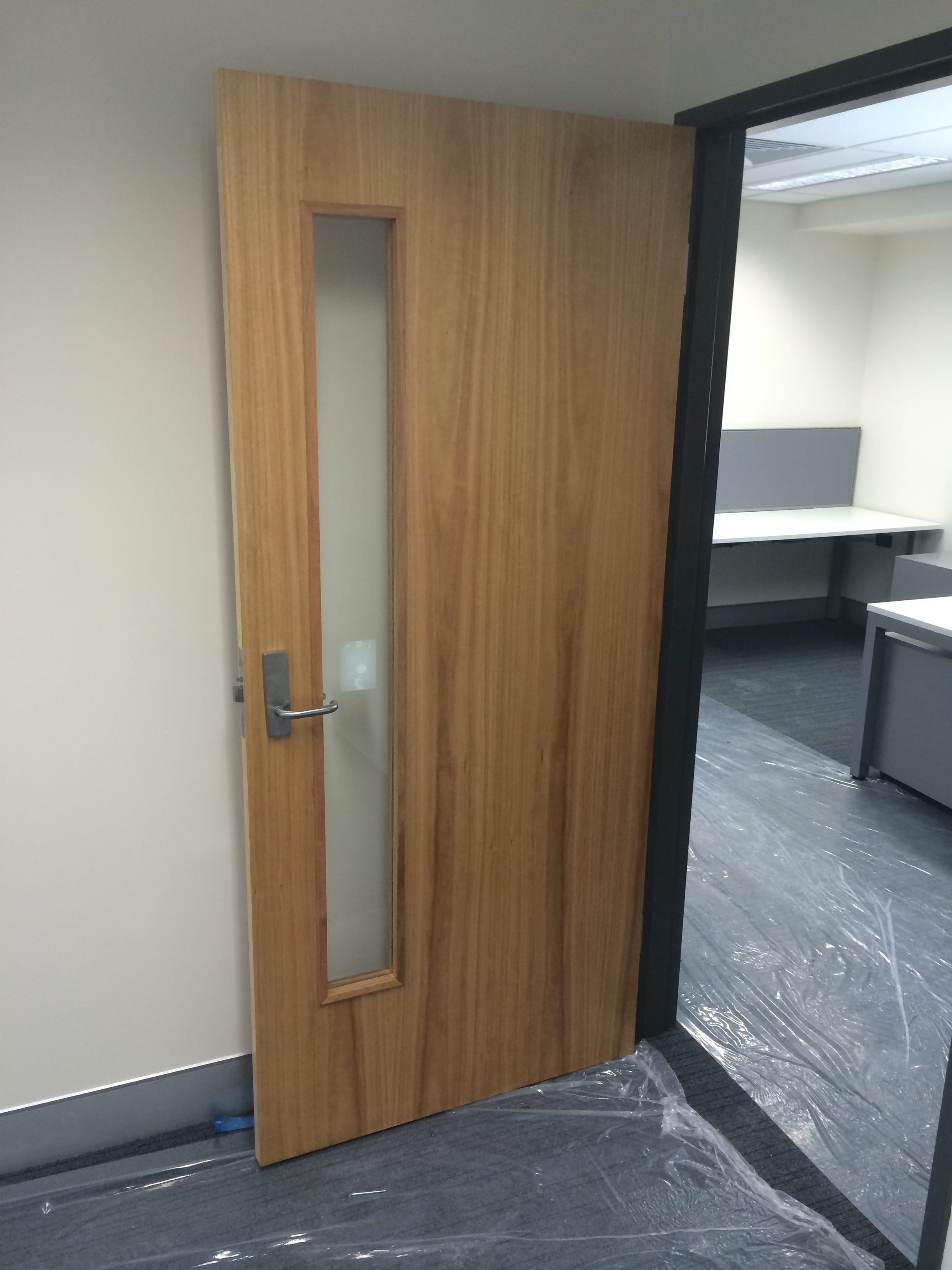 Door vision panel kits are a common feature on our projects, meaning we have the experience and capability to meet your projects door and panel needs. Spartan Doors can manufacture a vision panel into almost every door type and finish. We offer three different sizes for the fire-rated panels as well as different thickness and glass options. Traditional door types include plywood, MDF and veneer.
Fire-rated vision panel sizes:
300mm H x 200mm W
450mm H x 120mm W
600mm H x 100mm W
Vision Panel Glass Options
Spartan Doors vision panels have several glass options available. These include:
Robax glass (fire rated)
Laminated safety glass (Clear, Tinted, Acoustic)
Toughened safety glass (Clear, Tinted, Performance)
Thicknesses
Vision Panel and Air Grille Order Form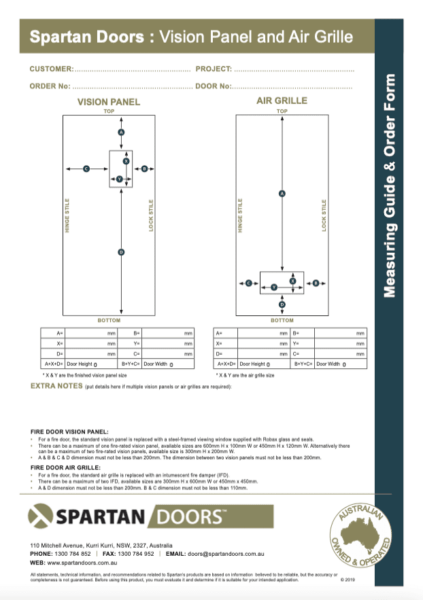 For more information on our door vision panels, please contact us today via email at [email protected] or call 1300 784 852.