At Spartan Doors, we have used our experience to come up with a range of security doors to suit a variety of applications.

The start of the security doors range offers a product suitable for sheds and industrial buildings. The middle-of-the-range security doors are commonly used in secure facilities such as airports, refineries, LNG plants and power stations. The top-of-the-range security doors are used in strong room applications.
All of our security doors fall into what we call the "Bulwark" range. Bulwark has a variety of meanings all based around defense, security or protection, which we think is very fitting for a range of security doors.
The Bulwark 2000 is the first in our range of security doors. It features a solid timber core finished with 1.5mm steel sheeting. This door can replace our Industrial Door in applications where additional security is required.
The Bulwark 4000 and 6000 are our mid-tiers of security doors. Customers generally pick one of these doors based on security requirement and budget.
The final door in the security doors range in the Bulwark 10K. Our most secure door is designed for use in strong rooms.
As always, we offer a range of frame and hardware options. With our higher-tier doors, some of the frame and hardware options are mandatory to ensure security is not compromised.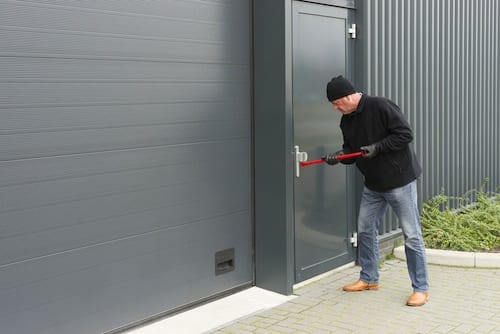 ---
Here at Spartan Doors, we provide the highest quality security doors to meet your commercial and industrial needs in Newcastle, Sydney, Melbourne, and Brisbane, Australia.