Flushcorr – Solid Internal Doors
The Flushcorr door is designed to be a middle ground between hollow-core and semi-solid doors and features a corrugated high-density cardboard core. Like our Flushcell door, its primary purpose is for visual privacy, but it performs better in regards to longevity and warp. These properties make the internal solid door popular with education and residential projects, where privacy and durability are paramount. 
Doors 'warp' because wood fibers dry unevenly, due to some wood products having a higher moisture content or being surrounded by high external moisture levels. Severe warping often means that customers have to replace the door, as they become unsafe and weak. The Spartan Door Flushcorr however, is a durable product that is not as susceptible to warping as other door alternatives. This longevity is the key reason schools, university and residential projects choose the Flushcorr door.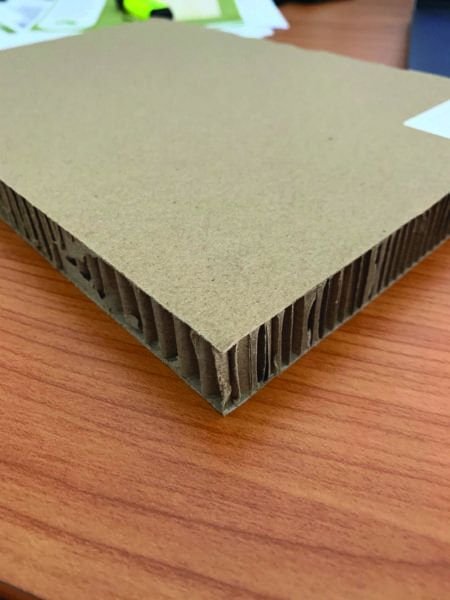 Flushcorr Advantages
Weight – Because the Flushcorr door is in between a hollow-core and semi-solid door, the product is light and easy to manufacture, transport and install. 
Longevity – The most important feature about the Flushcorr door is its longevity and resistance to warp. 
Price – The Flushcorr door is one of the most affordable options on the internal solid door market. 
Residential and Education Applications – Because of its weight, longevity and low price, the Flushcorr door is common in residential, commercial or education environments. Its popularity also means that all builders and designers have experience with the door and can manage its installation or relocation.
Semi-Solid Internal Door Options
Rails and Stiles – 40mm Pine, 110mm MDF, 110mm Pine

Skins – 4mm MDF, 4mm MDF Primed, 4.75mm MDF, 4.75mm MDF Primed, 6mm MDF, 6mm MDP Primed

Full profiling

Bottom rebate

Perimeter rebate

Meeting stile rebate

Air grille
As part of all Spartan Door Flushdoor products, the Flushcorr door has a 3 year limited warranty. This guarantees the door will be free from material and manufacturing defects from the date of delivery for three years.
For more information about our Flushcorr doors, please contact us today via email at [email protected] or call 1300 784 852.