Flushcell – Hollow-Core Doors
The Spartan Doors Flushdoor range features a hollow-core honeycomb door called the Flushcell. Our Flushcell door has a cardboard honeycomb cell core (as pictured below) which is perfect for applications where visual privacy and affordability are the main requirements. This is the most popular door type used in residential and commercial settings.
A hollow-core Flushcell door is an all round product. It has soundproof qualities, heat insulation as well as being lightweight and inexpensive. The Flushcell is primarily used as an interior door but can be altered to become exterior by adding solid members to strengthen the door to external factors. It should be noted however, if your business or setting requires a more secure door, Spartan Doors recommends the Flushblock door. The Flushcell door is designed for aesthetic interior environments where security and weathering are non-factors.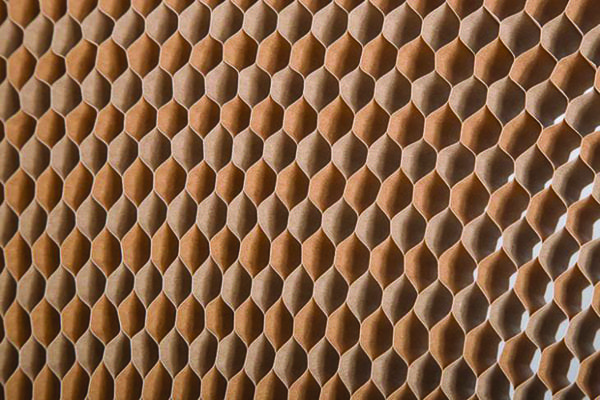 Flushcell Advantages
Weight – The hollow-core honeycomb door weighs significantly less than other door options. This weight makes the door easier to manufacture, transport, install or relocate.
Price – The Flushcell door is the most affordable option compared to other solid core or fire-rated door alternatives.
Residential Applications – This interior door is the most commonly used around the world because the cost and weight are ideal for residential and commercial environments. Its popularity also means that all builders and designers have experience with the door and can manage its installation or relocation.
Flushcell Hollow-Core Options
Rails and Stiles – 40mm Pine, 110mm MDF, 110mm Pine
Skins – 4.75mm MDF, 4.75mm MDF Primed, 6mm MDF, 6mm MDF Primed
Full profiling
Bottom rebate
Perimeter rebate
Meeting stile rebate
The Spartan Doors Flushcell door is a suitable option for most residential or commercial settings. It is cheap, lightweight and can be customised to create the aesthetic you want. As part of all Flushdoor range products, the Flushcell door has a 3 year limited warranty. This guarantees the door will be free from material and manufacturing defects from the date of delivery for three years.
For more information about our Flushcell doors, please contact us today via email at [email protected] or call 1300 784 852.