Just let us know what you're looking for and we'll be happy to price it for you!
Spartan Doors is an ISO 9001:2015 certified manufacturer of specialised industrial doors and frames for residential, commercial, and industrial applications all made at our factory in Newcastle, Australia. As such, we manufacture a wide range of commercial doors, industrial doors, fire-rated doors, blast doors, bulletproof doors, acoustic doors, and other specialised commercial doors.
While we have some of the shortest production lead times in the industry, it would be great if you could let us know the timing requirements for your project.
How To Get In Touch
There are a few different ways to get in touch with the team at Spartan Doors. However, the best way to contact us is via the web form (contact us form) below or feel free to call us during business hours on the national 1300 number listed below also:
PH: 1300 784 852
EMAIL: [email protected]
An additional way of contacting is via our webchat which automatically pops up. We're always happy to help.
Find Us Here
Our contact details for our manufacturing facility are as follows:
110 Mitchell Avenue
Kurri Kurri, NSW, 2327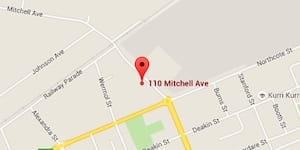 Contact Us – Thank You
Thank you for contacting Spartan Doors!