Custom steel door frame.
Spartan Doors have released their largest frame yet. A staggeringly large steel door frame! This gigantic door frame has been manufactured for a specialised pump station in NSW.
Coming in at four and a half meters tall and just under two and a half wide, this frame isn't just impressive in size but also in its quality. It has been manufactured to the highest level of quality and is perfect for allowing large equipment and machinery to pass through.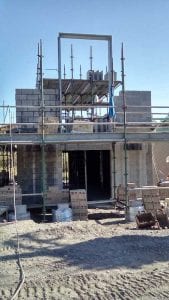 Spartan Doors will also be providing the custom sized solid core doors for this frame, perfect for the pump stations industrial environment.