Recently an order for a large custom door left our factory in New South Wales. This order highlights some of Spartan Doors capabilities, which can be found in detail in our capability statement. Here are a couple of pictures of the order. Of mention is the special packaging and custom steel pallet that we made to securely transport this large custom door.
What Are Solid Core Doors?
Spartan Doors' solid core doors are both internal and external access today usually with a timber core and finished with a variety of edge strips. Other common applications of solid core doors include basements, maintenance facilities, and residential units.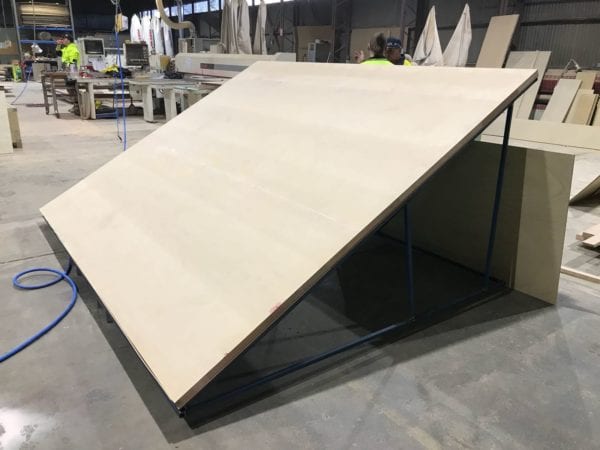 This solid core door measured over 3 metres long and 2 metres wide.  As a result, the door had a steel frame and was sheeted on one side in normal ply and on the other was Duracote per the customer's specifications. These sheetings are just one example of what Spartan Doors offers, other options include MDF, hardboard, and HMXRP.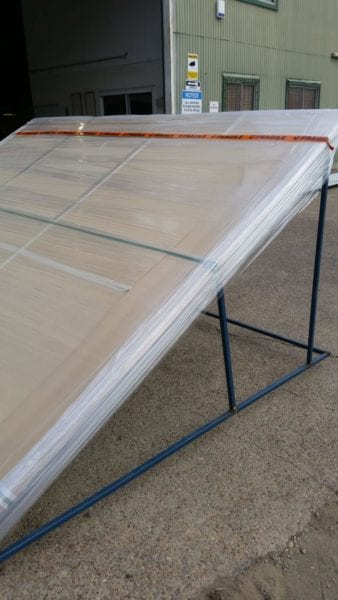 Contact Us!
As mentioned above, Spartan Doors can make a variety of sizes, shapes, and thicknesses to suit the customers end-use.  If you would like more information please don't hesitate to contact us via email at [email protected] or call 1300 784 852.