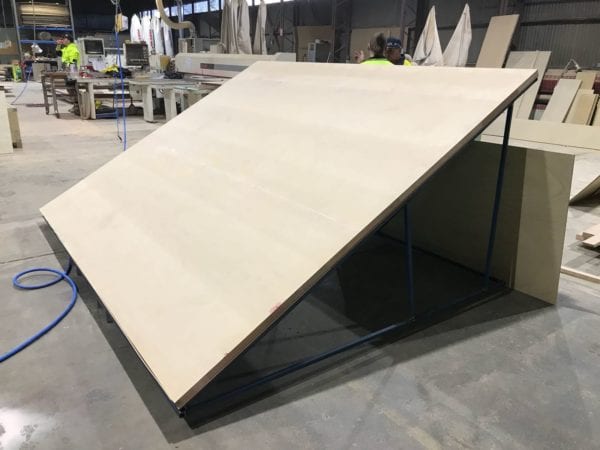 Here are a couple of pics of a large custom door that recently left our factory.
Notice the special packaging and custom steel pallet that we made to securely transport such a large custom door.
This solid core door measured over 3 metres long and 2 metres wide.  It was had a steel frame and was sheeted on one side in normal ply and Duracote on the other as per our customer's specification.
Spartan Doors can make almost any size, shape, and thickness of large custom door.  If y0u're like more information, please don't hesitate to contact us.