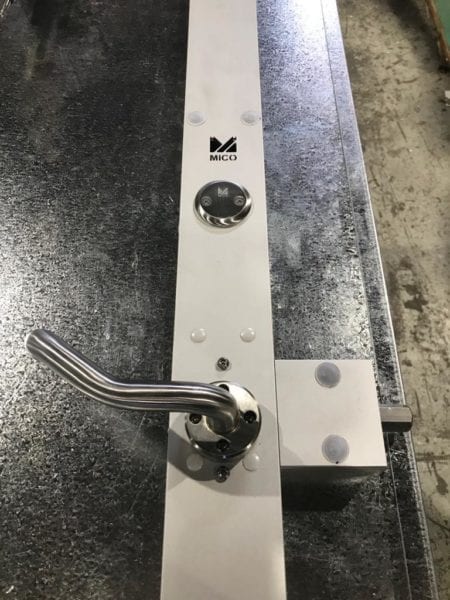 We recently started using high-security multipoint locking systems from MICO in the UK. The flagship project for the MICO hardware was a number of Bulwark 4000 security doors guarding against vandalism and break-ins at remote, unmanned facilities in the Northern Territory.
These doors and locking systems needed to withstand the harshest environments while being able to withstand sustained potential attacks from would-be intruders with access to heavy tools and levers. Response times from local police were likely to be measured in days, rather than hours or minutes.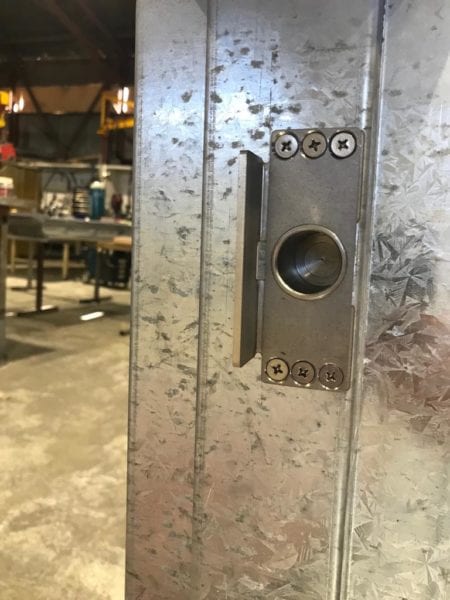 MICO have been developing and manufacturing security hardware for over 40 years. Their multipoint locking systems are manufactured of high-grade stainless steel offering the utmost in security even in the harshest of environments.
This project required their 3 point INT Multipoint system with lever egress. They have a number of other options ranging from basic single point locking with key entry, all the way up to multipoint locking with electromechanical integrations allowing for smartphone control or biometric scanning.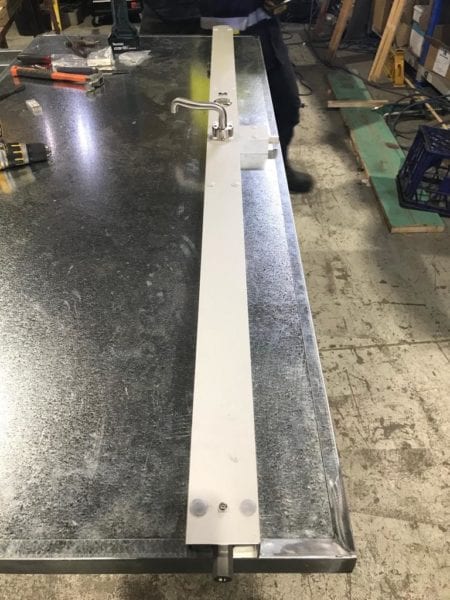 These single and multipoint locking systems already come with a number of security, fire, and safety certifications from the UK and we look forward to adding even more safety and security to our range of Bulwark high-security doors for use here in Australia.
If you're interested in these types of super-secure locking systems please don't hesitate to get in touch. We'd be happy to help you better secure your business, factory, or warehouse.