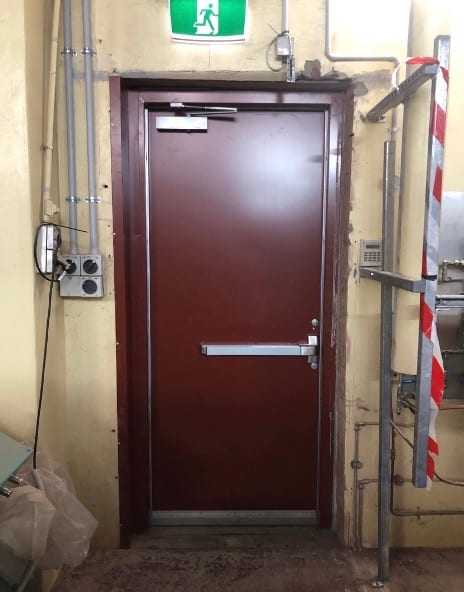 Sheeted and capped fire doors to any colour required.
We really love receiving photos of our custom made doors.
These are our 2-hour rated sheeted and capped fire doors in Manor Red Colourbond and installed to a switch room at Centennial Park, Sydney, Australia.
We manufactured all door and steel door frame components, cut all preparations for the locks and hinges, and pre-hung the door in the frame, for ease of installation on-site.
These doors really look great and are built to withstand the test of time.