The below photos are an example of Spartan Doors capabilities manufacturing sheeting and capped fire doors with a range of customisations. The below images are some of our 2-hour rated sheeted and capped fire doors in Manor Red Colourbond and installed to a switch room at Centennial Park, Sydney, Australia. In addition to switch rooms, some other applications include data centres, hospitals, and airports.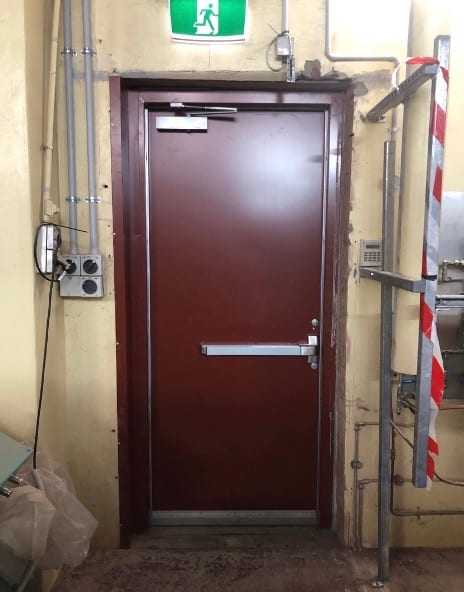 Whilst for this photo the doors were manor red we manufacture our sheeted and capped fire doors to any colour required. That being said, this is the most common colour that we use.
We manufactured all door and steel door frame components, cut all preparations for the locks and hinges, and pre-hung the door in the frame, for ease of installation on-site.
We really love receiving photos of our custom made doors as these doors really look great and are built to withstand the test of time. To back up this statement we are now at ISO 9001:2015 certified manufacturer of specialised industrial doors and frames, meaning all of our go through a certified quality management system.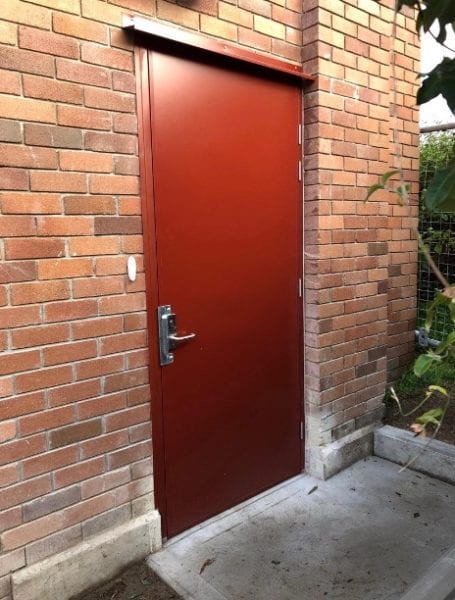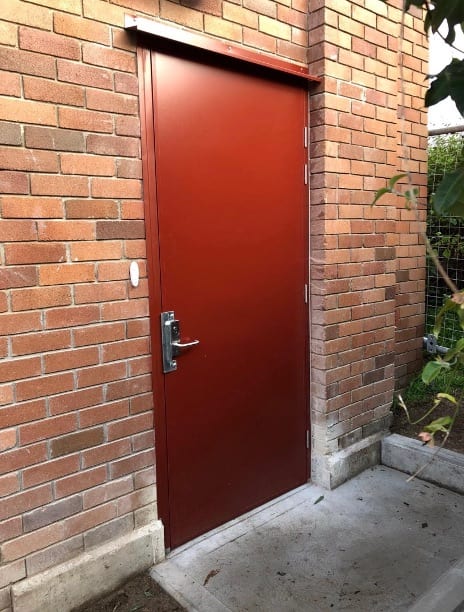 For more information, please contact our experienced sales team at Spartan Doors by either emailing your enquiry to [email protected] or by calling 1300 784 852.