The construction industry is extremely labour intensive, particularly when it comes to building everything on-site, causing variations in building time and quality. Because of this however, off-site construction or pre-fabrication has to steadily grown throughout the industry. Over the past few years off-site construction has drastically increased with many companies now choosing off-site construction as their preferred method to improve lead time and quality, ultimately improving the industry standard.
New builds such as police stations, public housing and community centres are beginning to be built using modular and other pre-constructed methods. When we talk about this in the context of doors and door frames, a similar service is offered by Spartan Doors, called off-site profiling.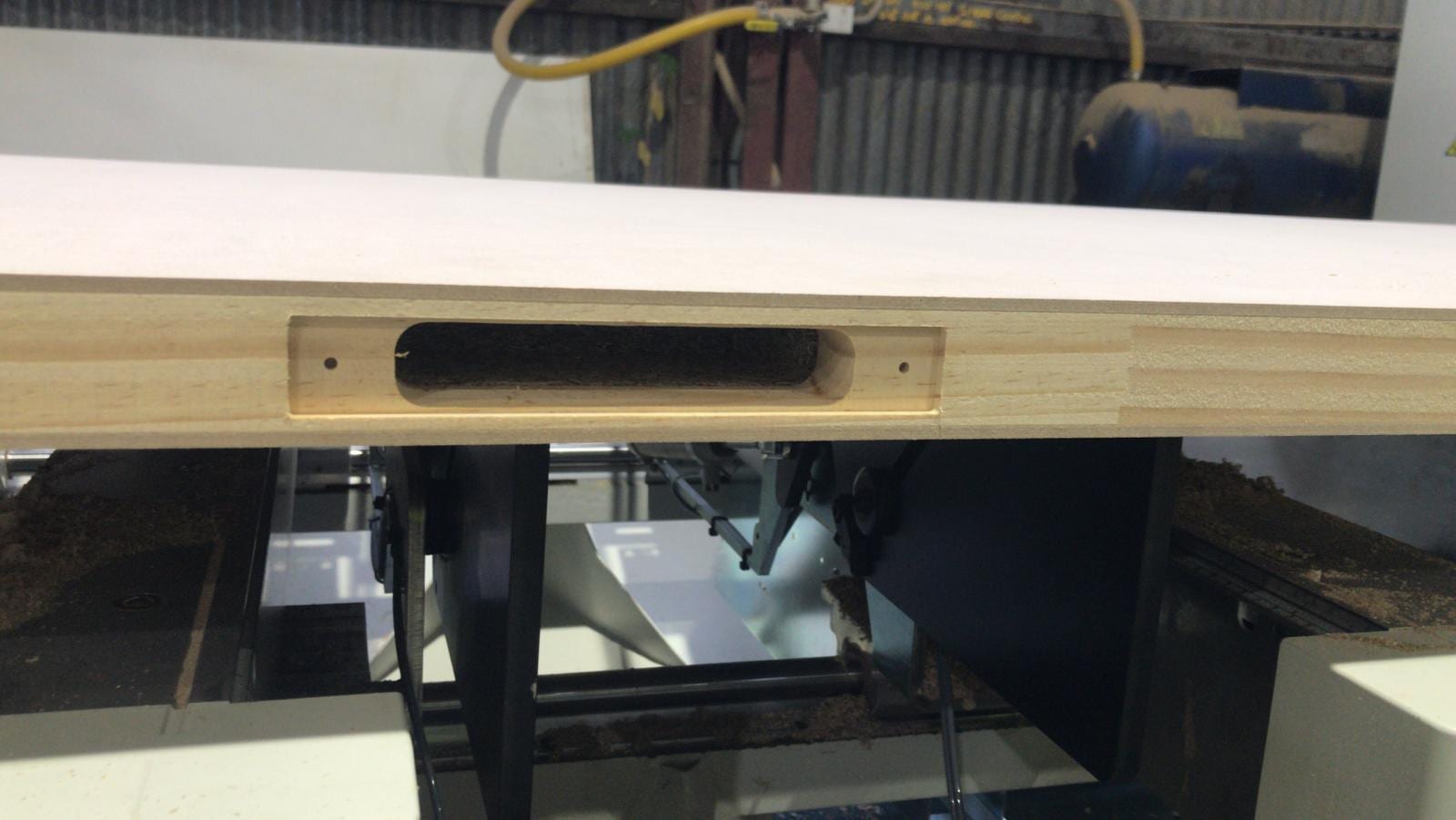 What is off-site profiling?
Off-site profiling is when a manufacturer profiles or prepares the doors and frames for specific hardware, before they even reach the work site. This can be done through utilising multi-axis CNC machines and access to the hardware schedule. Off-site profiling gives door manufacturers the ability to allow for any hardware preparations.
The ease of which off-site profiling can be done allows it to be used on essentially any building or renovation project. In fact, the 25 King building located in Brisbane was mostly pre-fabricated as was Australia's tallest timber building.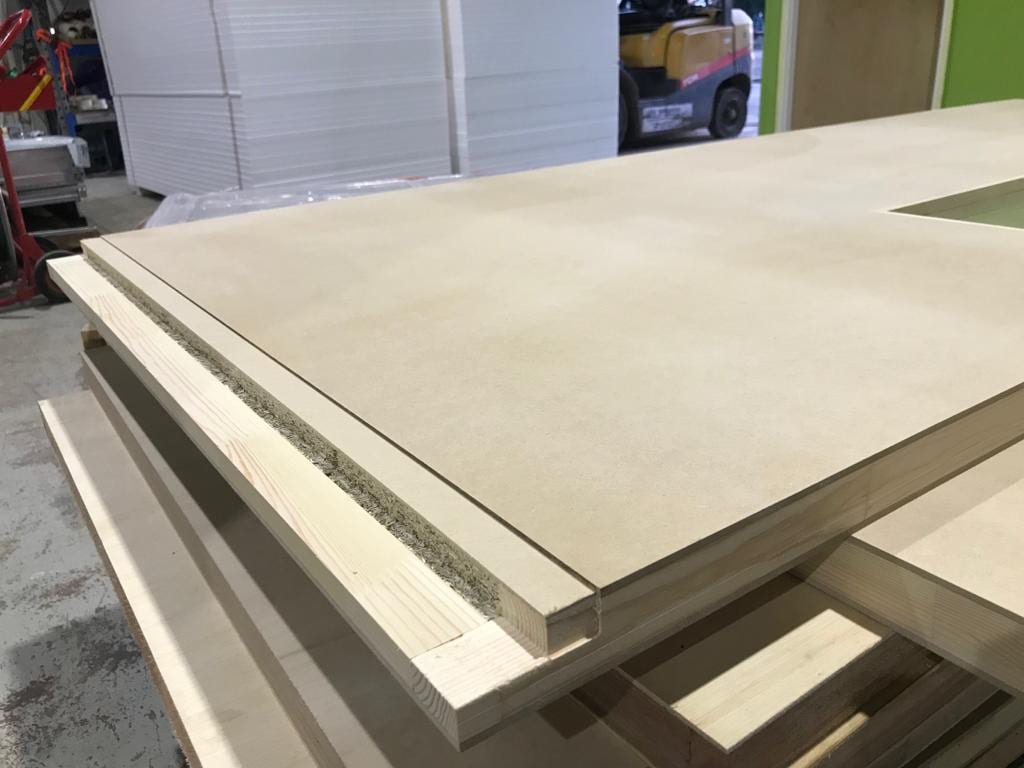 Applications
Off-site profiling is achieved by door and frame manufacturers with access to the hardware schedule. These companies can do profiling for:
Hinges

Mortice Locks

Closers

Perimeter and Drop Seals

Grilles
* Please note there are more profiling options. Contact a Spartan Doors representative for more information.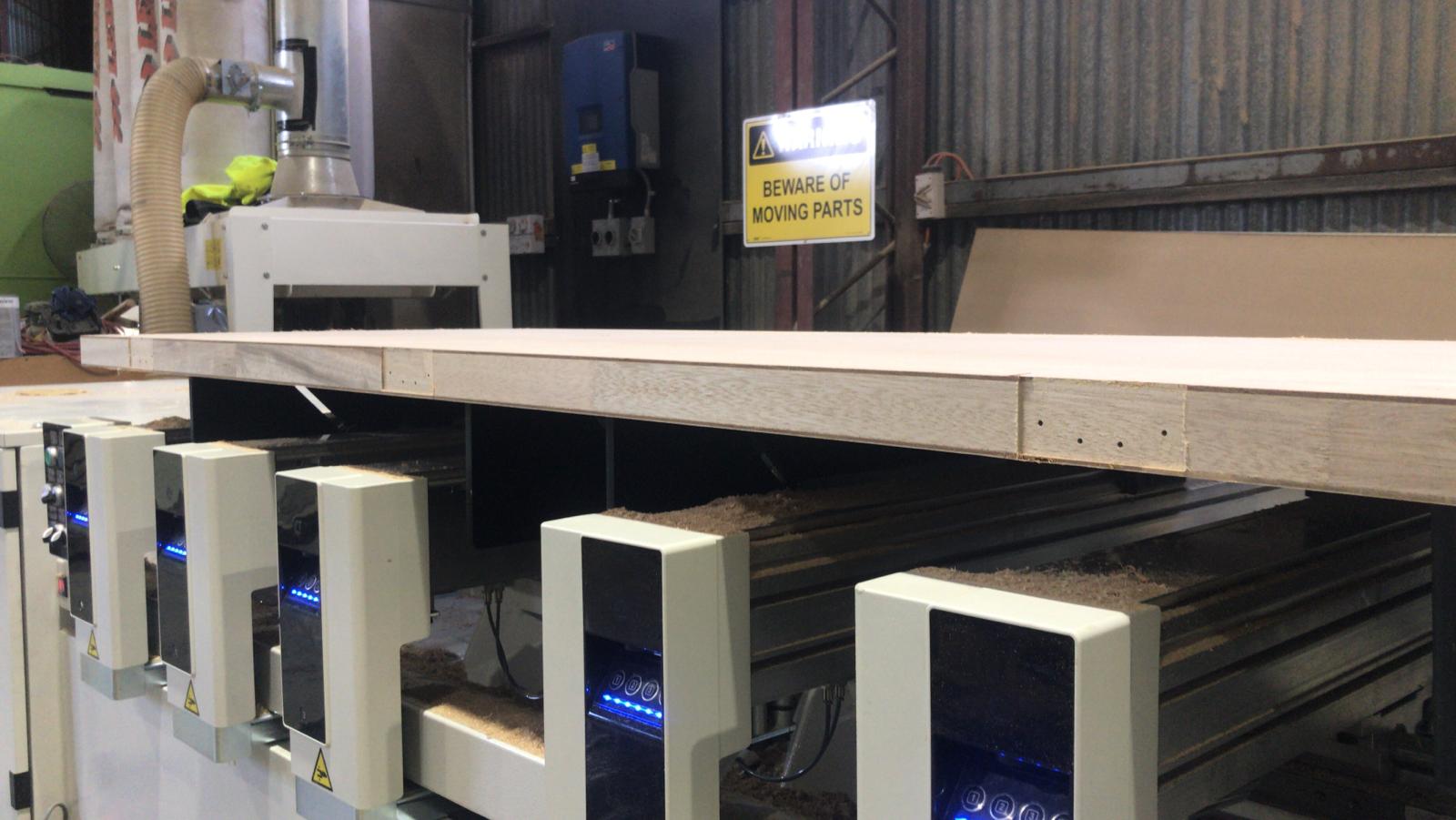 Advantages
Reduced construction time:

In context of the 25 King Tower project, the entire build was completed in 15 months. This is due to the vast majority of the project being pre-fabricated, which saved time and money.

Improved product quality and consistency:

Because door profiling is achieved through design software and multi-axis CNC machines, it allows a door to be reproduced almost perfectly with no human error and with a higher quality end product.

Reduced costs:

Since all of the work for off-site profiling and construction is done by a machine, construction companies money they would otherwise have spent for on-site tradesmen. Off-site profiling reduces the site related costs for constructors as well as mitigating trade skills shortages, which is common in rural Australia.

Simplified processes

: Since all the profiling can be done before the doors and frames reach the work site it makes it much easier to install, further saving time and costs.

Reduced waste:

Off-site profiling and construction will decrease the waste on site and can be environmentally stable as a field such as precasting would be able to recycle the waste steel and concrete.

Increased on-site safety:

This service can improve the working conditions on-site as there can be fewer trades/ people on-site. This reduction in people also means less time on-site and use of power tools. In general, any potential Occupational Health and Safety risks can be more easily controlled in a factory or manufacturing environment.

Efficiency and flexibility:

One issue that has existed with profiling doors and frames on-site is quantity and variety. This problem occurs when there are large quantities with a significant variance between the doors, making it difficult to efficiently profile the doors. With off-site profiling however, the use of CNC machines helps mitigate the issue.
Conclusion
Because of its advantages off-site profiling has grown in popularity. The service has removed the hassle of trying to profile doors on-site whilst ensuring the doors remain of a high quality. Furthemore, the safety and cost savings associated with the service make off-site profiling a highly advantageous service in an extremely competitive industry.
If you need more information on off-site profiling, please contact Spartan Doors by emailing us at [email protected] or call 1300 784 852
.