Spartan Doors is proud to release our new product catalogue to customers. The catalogue features our most popular door and frame products such as fire doors, flush panel doors, acoustic doors, radiation doors, specialised doors as well as timber and steel frames. Each product page outlines what dimension, thickness, finish and rating is available making it easier than ever for customers to order doors and frames.
As this is the first edition of the Spartan Doors Product Catalogue, we will be adding more products and accessories in the future. To find the most up to date catalogue, please go to our Documents and Glossary section and click on 'Product Catalogue'.
Spartan Doors Product Catalogue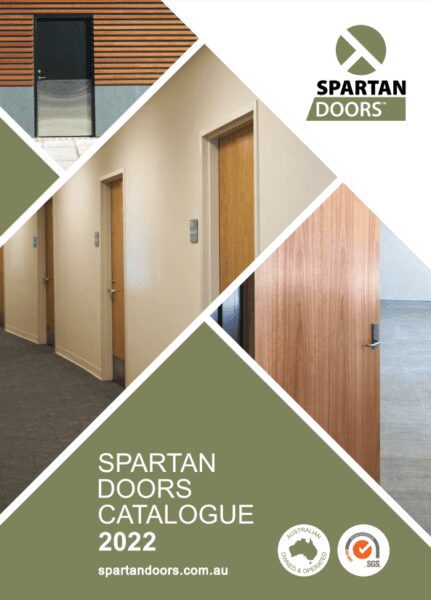 The frame and door catalogue also highlights which accessories are available for each product type as well as the coding system we use, as illustrated below.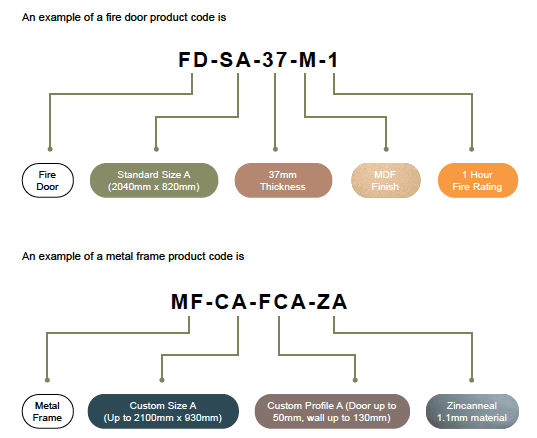 We hope this catalogue is a useful resource for new and existing customers trying to understand our full product range and capabilities. As noted in the catalogue, some products have such an extensive list of accessories or options that it could not be included in the document, so we ask that you contact our experienced sales team if you have any questions about it. 
For more information on our catalogue, please contact us via email at [email protected] or call 1300 784 852.