Here at Spartan Doors we enjoy being able to manufacture most highly custom products to be able to suit any situation, including the manufacturing of custom industrial doors. For a more in-depth look into our capabilities, please refer to our capability statement found on the website.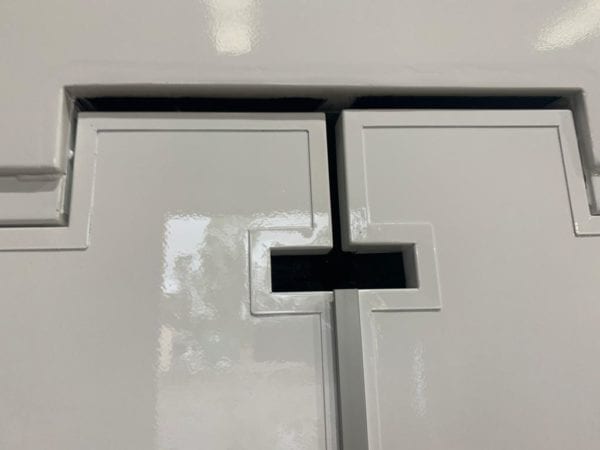 Custom Industrial Doors Project
In this instance, our customer needed a solid core door cladded in sheet metal with a customised cut out to accommodate the I-Beam that their overhead crane runs on.
We supplied these highly specialised custom industrial doors as a prehung door system which made installation at the customer's factory quick and easy.
With our CNC door making machine, we can accommodate a multitude of unusual shapes and designs that may be needed in any situations including the design of custom doors with other specifications.
In this particular project, we used additional blockboard in the top cut out to ensure the strange shape had the required strength and rigidity while minimising warping.
Contact Us!
Spartan Doors is dedicated to the manufacturing of doors and frames for residential, commercial, and industrial applications and ensuring the compliance with the standards of product quality. For more information on any of Spartan Doors products please contact us today via email at [email protected] or by calling 1300 784 852.