There are thousands of different doors and choosing the correct one can be a difficult task. The finish of your door can greatly affect the purpose and ability of your door. This post outlines the difference between Victorian Ash and Tasmanian Oak while analysing each of their advantages and disadvantages. 
Choosing the correct door type and the correct material can save your project or business time and money. Conversely, choosing the wrong door or material will create regular maintenance, rapid deterioration and ultimately require replacement. The saying 'buy cheap, buy twice' is accurate when purchasing doors. Obviously, a damaged or low quality door can affect the property, the environment and your staff and customers. It can occur because of the wrong purpose, no maintenance, transportation or installation errors and flaws in the construction. Hence, it is imperative that businesses correctly choose their door type and material. 
The two predominant woods used for veneering in Australia are Tasmania Oak and Victorian Ash. They have a remarkable number of similarities and come from two near identical eucalypt species: Eucalyptus Regnans and Eucalyptus Delegatensis. While they come from the same species and have a number of similarities they do have a few minor differences between the two hardwood timbers. 
What is Tasmanian Oak?
Tassie Oak can be one of three types: Eucalyptus Obliqua (Messmate), Eucalyptus Delegatensis (Alpine Ash) and Eucalyptus Regnans (Mountain Ash). Tassie Oak is perfect for indoor applications such as door veneers and flooring as its not just easy to work with and has a great durability but visually appealing with beautiful colours and textures. The light softish looking timber comes from a mix of the hardwood species ranging from a chocolate blonde in older trees that have a darker spectrum through to a straw blonde in the younger growths that lean to the lighter colours. This variation is what gives Tasmanian Oak its beauty. 
These features are what makes Tassie Oak perfect for finished and structured applications to visually enhance indoor spaces. Adaptability and versatility makes this wood type great for adding a luxurious finish but it is also very easy to install. Furthermore, with a Janka rating of 5.5 which is a hardness test to measure the resistance of a  sample of wood to denting, customers can be confident that the doors will be a long lasting product.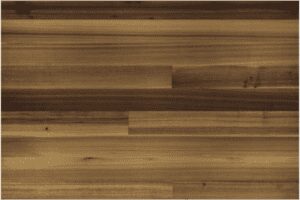 What is Victorian Ash? 
Victorian Ash comes from one of two types of trees, either a Eucalyptus Regnans (Mountain Ash) or Eucalyptus Delegatensis (Alpine Ash). The wood type comes in a range of straw to pale blonde through to a straw pin. The Victorian climate makes drying effective for all thicknesses which allows for multiple thicknesses and applications of the wood. Workable with both machine tools and by hand it can be worked into a wide range of practical applications. Its low shrinkage after it has dried makes it perfect for balustrades and staircases. The minimal shrinkage it achieves is one of the possible highest grades for commercial framing timber, by being used in F17 seasoned structural framing due to its highly flexible nature.
Having a Janka rating of 4.5 a whole point lower than Tassy Oak it is typically suited for indoor applications like flooring and decking. Victorian Ash isn't known for being the most durable timber but still possesses good levels of durability having a life span between 7 to 15 years and resistance to insects.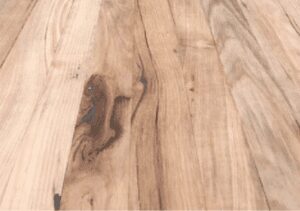 Tasmanian Oak & Victorian Ash
Both Tasmanian Oak and Victorian Ash can be used in a range of applications. Some of the main applications include: 
Interior Panelling –  due to long life expectancy mostly wall cladding. 

Interior Staircases – durability, strength & flexibility make it an excellent choice.

Joinery – perfect for furniture, windows and door frames. 

Mouldings – beautiful and elegant addition to any interior. 

Interior Handrails – a popular choice for creating beautiful balustrades. 

Decking – great for outdoor decking applications from durability and strength. 

Flooring – combination of style and adaptability make it perfect for structural flooring. 

Doors – mixture of style and durability make it ideal. 
The timber mill, grading and their process can all play a role in the quality of the species and careful consideration should be given when deciding where to source these types of timber. 
What is the Difference?
As previously mentioned these two types of wood have many similarities and share species make up with only small variations. These differences come mainly from the range of colours, figure and grain when looking at the two. Even this difference in colour is very subtle with both having similar light tones however in veneer 'Ash' is referred to as the lighter colour and 'Oak' the darker colour of the two. 
The only main difference the two woods have is accessibility and price, as the two species that produce Victoria Ash: Eucalyptus Regnans and Eucalyptus Delegatensis producing a much smaller portion of light-coloured veneer. However, due to the wide availability of Tasmanian Oak it is less expensive. 
Conclusion 
Choosing the correct wood for veneering can be complicated with so many different choices however with so many similarities and the only difference for Tasmanian Oak & Victorian Ash being its price it can be seen why Tasmanian Oak is used the most widely. 
For more information on these door types contact us via email at [email protected] or call 1300 784 852
.