We have to admit. Not all of us can afford to locate our properties in an exclusive posh environment with state of the art security systems and 24/7 roaming guards available at our disposal. Still, we try to ensure that we can secure our establishments. May it be a warehouse, manufacturing or even a low-security office building. Check out some information about vandal-proof doors and see if this is the type of door you need.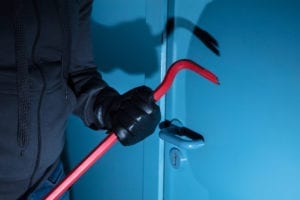 Harmful Threats to Establishments
Now, there are doors made to be really durable especially against all harmful elements like fires and storms. Hence specialized doors like fire doors, blasts doors and cyclone rated doors are invented. However, one threat that should be taken seriously aside from the natural elements is people. Yes, we have to look out too for man-made damages. May they be due to robbery attempts or just plain youngsters who hate everything around them. Anyway, the above mentioned are among the reasons why you should have a vandal-proof door.
Vandal-Proof Doors
Vandal-proof doors are specifically engineered to resist all types of physical attacks or human-induced damages. May it be from knives, crowbar, lighters even things that seem to be not harmful like markers. From the rail, frame, door leaf and hinges, all are specially designed to minimize the effectivity of any acts of vandalism. Rails and frames are made of sturdy metals. Door leaf is metal too, coated with scratch resistant coating mostly glossy so inks or paints can also be wiped off using certain cleaners. Hinges are made to be not very visible and hardly accessible to avoid the possibility of tampering with it.
Spartan Doors
At Spartan Doors, we have made it our mission to provide Australians with all the type of door they need and deserve. We pride ourself on the outstanding quality and material of our every product. If you are in need of vandal-proof doors or any other specialized doors for whatever type of establishments you have, just contact us and let us know what you need. We'll be glad to accommodate all your inquiries and provide you with free quotations.