Spartan Doors has increased its production capacity through the addition of reversible tool holders for the CNC press brake. This also improves our folding capabilities, particularly on the new generation door frames.
Other products that benefit from this installation are smaller/tighter profiles through the quick release levers that allow for fast transitions between different punches required for tighter folds. Heavier gauge frames also benefit in the same way when swapping for heavier duty tooling required for folding thicker sheet metal and even plate.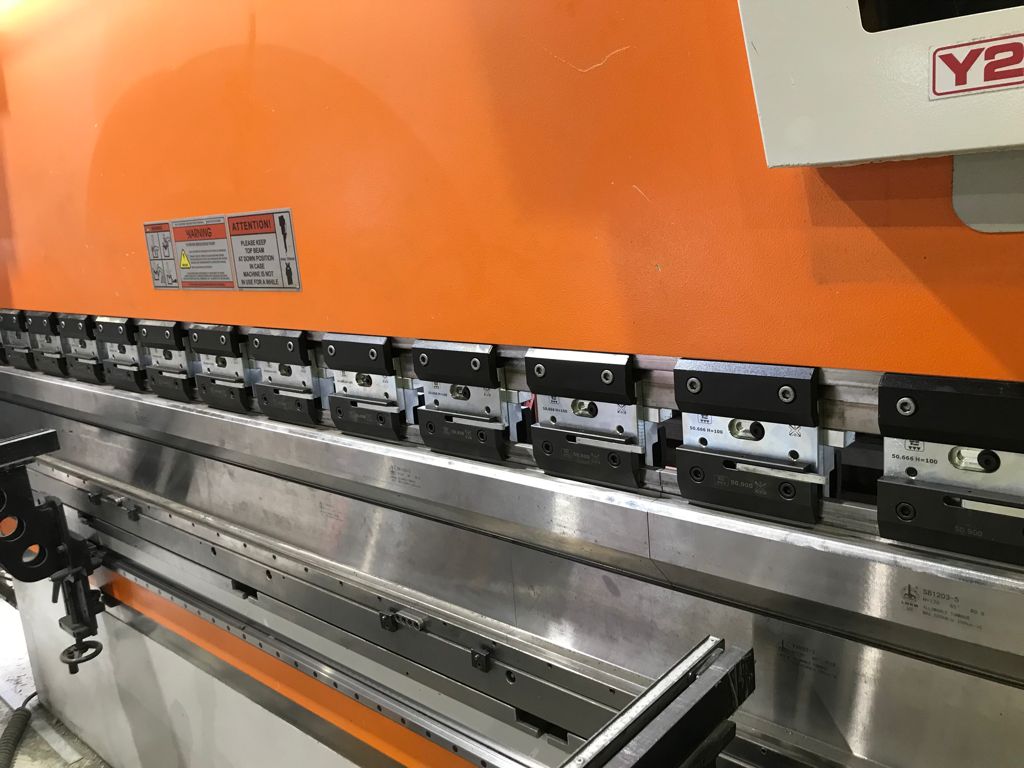 Here at Spartan Doors, we are always looking for new ways to increase capacity and deliver the best quality products with the best lead times for our customers.
That is why we upgraded our press brake to a fully automated CNC press brake and have progressively broadened our tooling arsenal as new products required new tooling, with the latest addition being our reverse tool holders themselves. These give Spartan Doors the option of fitting our punches in reverse, significantly reducing the time it takes to fold new-generation pressed metal door frames.
The new generation frame profiles and the Frame Order Form Guide are attached below.
New Generation Non-Fire Rated Profile Guide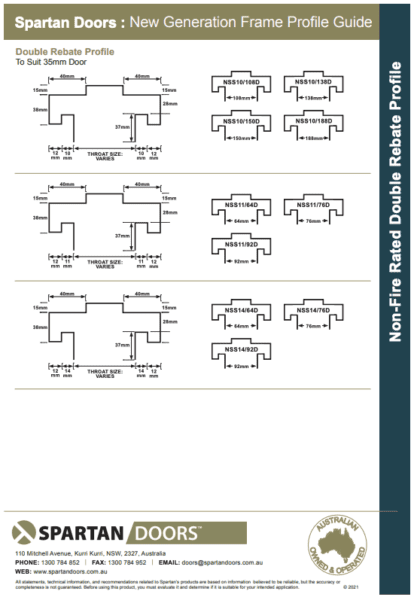 New Generation Fire Rated Profile Guide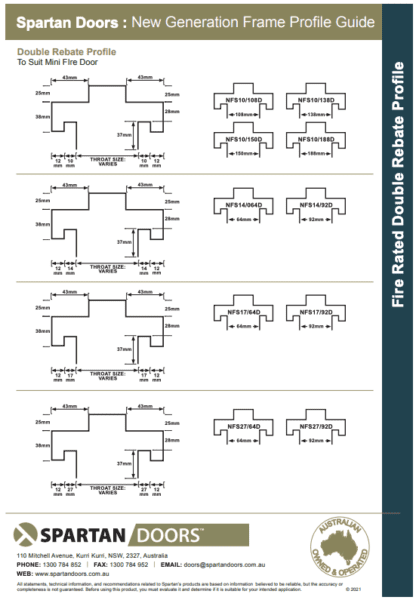 Frame Order Form Guide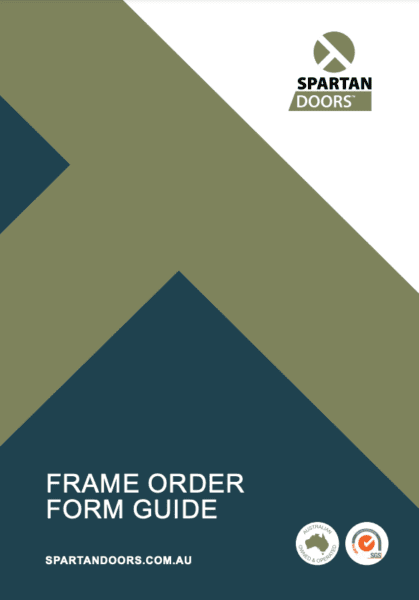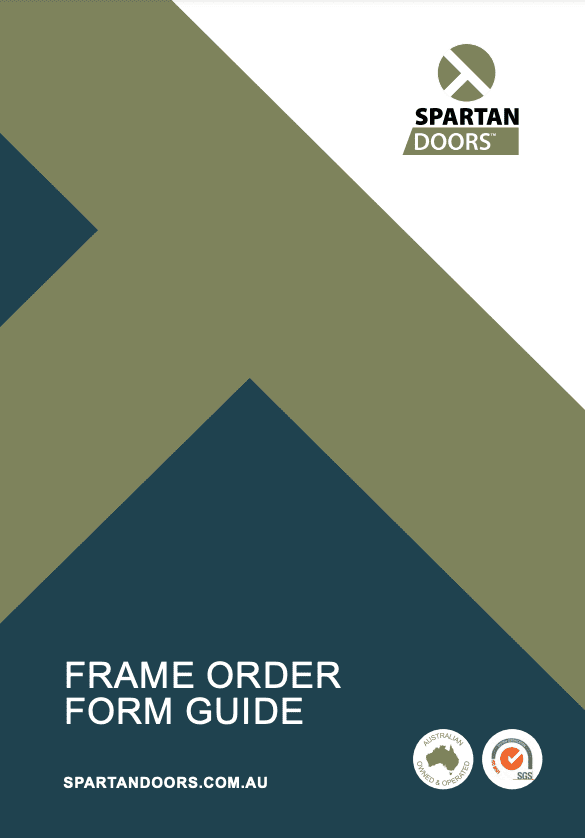 For more information on our production capacity, please contact us via email at [email protected] or call 1300 784 852
.