One of the best solutions for added security and protection is a Spartan Doors Stainless Steel Frame. Our stainless steel frames are easy to install, provide extra support and reinforce security doors in any industrial or commercial facilities. These advantages make stainless steel frames one of the safest products on the market.
The frames are manufactured to provide the maximum advantage with high industrial capacity and engineered to last in a variety of environments. Other benefits of our stainless steel frames are its quality, excellent fire rating and protection and resistance to warping, shrinking and sagging. Overall, these frames are a durable and functional option for industrial and construction projects. They also come in a variety of finishes, styles and colours.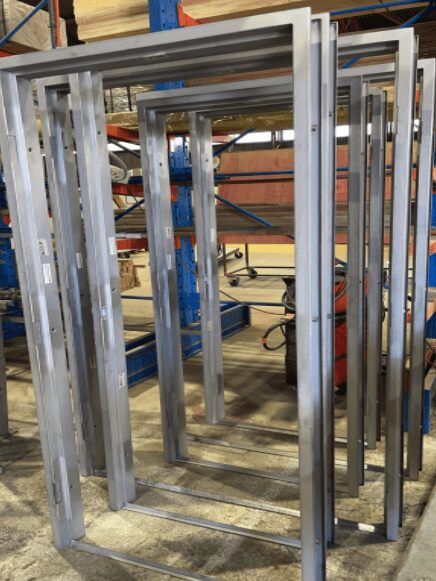 The photo above features a 1.5mm Zincanneal finish on the steel frame, which is only one of our many finishes. We also offer customisable options, have quick turnaround times and can manufacture steel door frames on your request.
To make the ordering process simple, we have created a Frame Order Form Guide seen below. Within this guide you will find a step by step procedure for completing our order forms which gives us enough information to quote you.
Frame Order Form Guide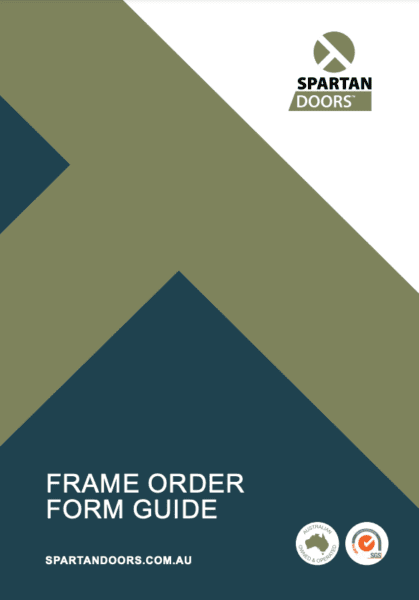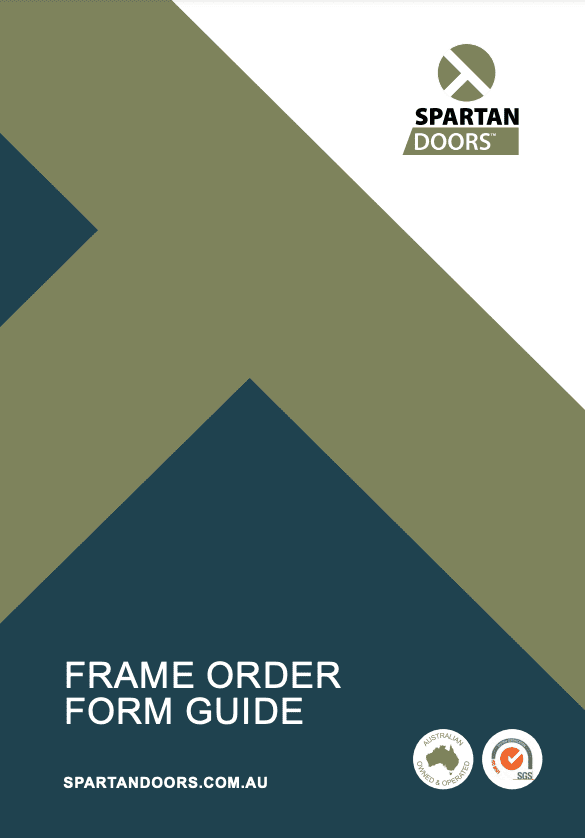 ---
Electronic Order Form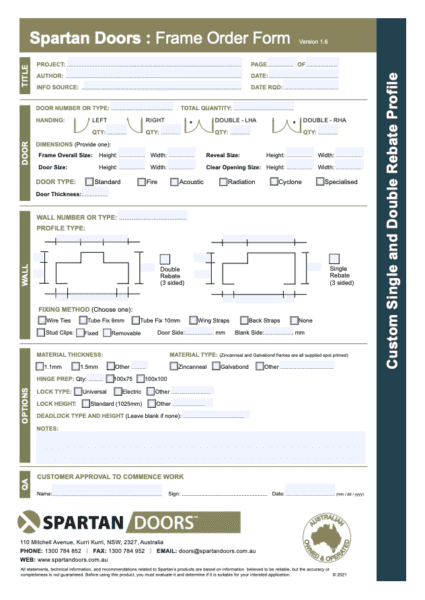 ---
Non-Electronic Printable Frame Order Form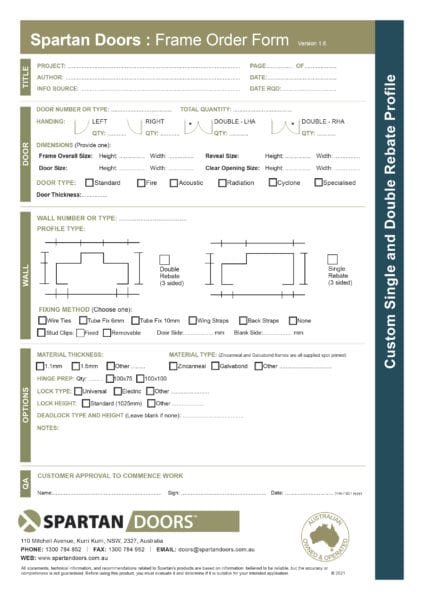 ---
Bulk Frame Order Form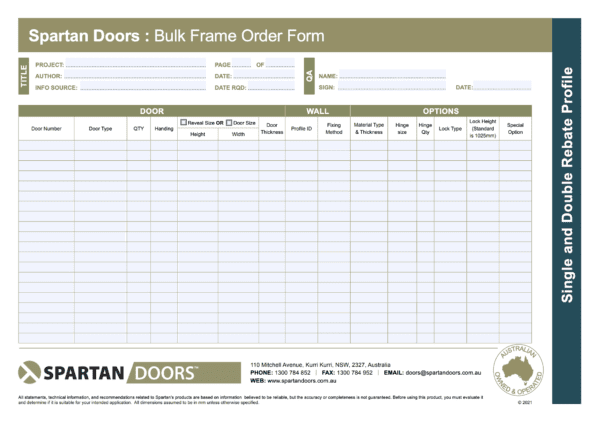 ---
Door Frame Measurement and Size Calculation Guide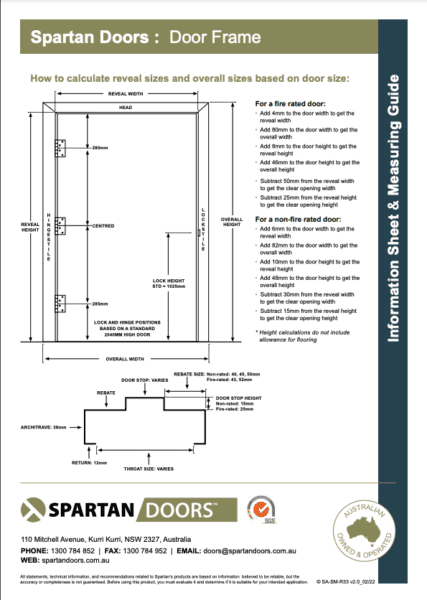 For more information on our stainless steel frame product, please contact us via email at [email protected] or call 1300 784 852.