The Latest in Custom Doors
Spartan Doors recently delivered this beautiful set of custom stainless doors, with added louvre.  These doors resist corrosion and are designed for use as a personnel access door in a commercial kitchen.
Custom stainless doors are also used in laboratories, chemical plants, and other environments where cleanliness and corrosion resistance is critical.  We've even supplied similar stainless steel doors to surf and beach clubs where the salt air would corrode mild steel and even Colorbond over time.
Spartan Doors highly skilled team have assembled two of these doors to the highest quality level.
Custom Stainless Doors:
The stainless finish provides a hygienic standard, which is important for the operating environment. It offers strength and security, important for an external access door and also gives stunning visual effect.
Spartan Doors can manufacture stainless steel doors in various grades, including 304 and 316. We also can provide a variety of finishes such as No. 4 and 2B.
Louvre Panels:
The louvres allow for increased airflow into the space. They ensure a comfortable working environment while providing security and weather protection. They are folded out of stainless steel. This ensures the highest quality in finish and build. Louvre profiles available include Z and chevron.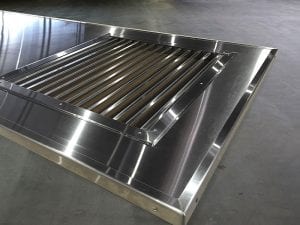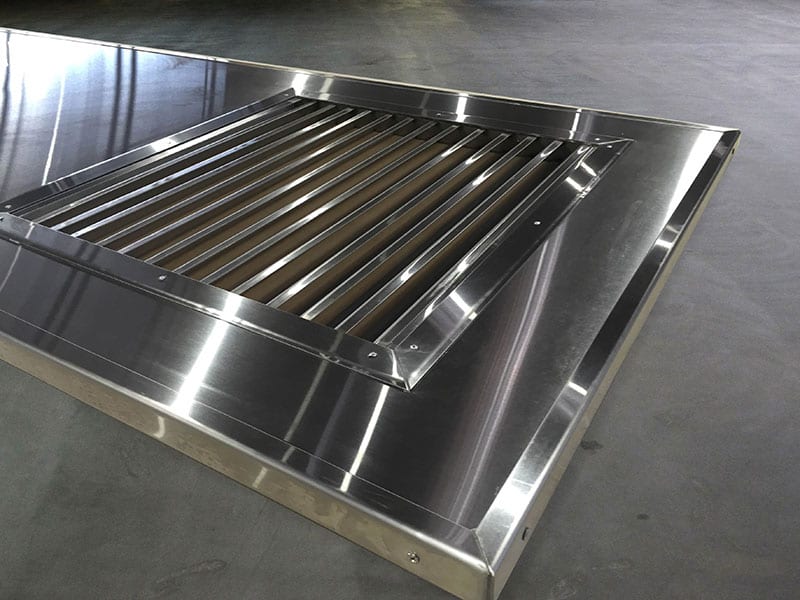 Specialised Work:
To see more of Spartan's custom door work look at our personnel or specialised door ranges.