The Spartan Doors YouTube channel is now live!
The channel will grow with various tutorials and product demonstrations and become a useful resource for anyone wanting to learn more about our products or doors in general.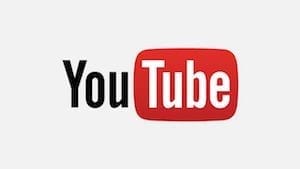 Why Did We Choose Youtube?
For content providers and individuals wishing to share their videos with a large audience, posting on YouTube has various advantages. To begin, YouTube is the world's largest video-sharing website, with billions of users and a massive viewership. This allows you to reach a large audience and maybe receive substantial exposure. Second, through its Partner Programme, YouTube provides monetization possibilities for creators, allowing them to earn money from adverts or sponsorships. Furthermore, YouTube offers extensive metrics and insights, allowing producers to analyse engagement, viewership, and audience demographics. Furthermore, YouTube's user-friendly interface and large population make it simple to interact with like-minded people, cooperate with other producers, and establish a loyal fan base. Overall, YouTube is an effective medium for content distribution, community interaction, and possible cash prospects.
Check It Out
For now feel free to check out the first video on the channel, showcasing a recently manufactured blast door.
Please be sure to subscribe to the Spartan Doors Youtube channel to keep up with all our new posts.