We are pleased to announce that as of today, the business assets of Pacific Doors Pty Ltd have been acquired by a diversified Australian industrial group committed to quality and customer service. The acquisition will introduce a new brand and business name – Spartan Doors Pty Ltd. As such, it can be summarised as Spartan Doors acquires Pacific Doors.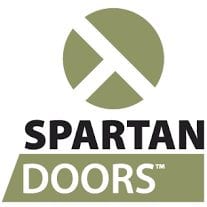 Although under new management and a new company structure, we will continue to offer the same products that were available in the past we plan to deepen the product offering and significantly improve manufacturing and delivery times.
In the coming months we will update the marketing materials available to you, including a new catalogue, promotional gear and product brochures.
We look forward to building the Spartan Doors brand and hope to continue to do business with you in the future. With that in mind, if you would like to enquire about any of our products or services please feel free to reach out to us today! Once we receive your enquiry a member of our team will reach out to you as soon as possible.
If you have any questions regarding this post where Spartan Doors acquires Pacific Doors feel free to contact us today.