Strong room doors offer incredible strength and durability when it is needed most in Sydney.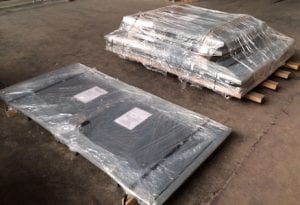 If you need to store valuable materials at your project site, or if your client is concerned about the security in their home, you may be considering whether strong room doors offer the most benefit. From unexpected events to high-end security, strong room doors offer incredible strength and durability when it is needed most. Strong room doors are an excellent option for increased security, and at Spartan Doors, we offer strong room doors that will ensure your construction project or client's home in Sydney, New South Wales is protected.
Strong room doors offer several security features, including fireproofing, reinforced hinges, pick-proof locks, bullet resistance and a number of other benefits. Your project site or client's home will be well-guarded against theft, fire, and other unexpected events, ensuring any property is secure. When you contact us at Spartan Doors, our professional staff can discuss your specific situation to determine what kind of strong room doors will best meet your needs. Our options for custom doors and industrial door hardware will give you confidence that we have the right products for you.
From strong room doors to steel doors, custom doors, and commercial door frames, we can provide the long-term security you need. Contact us at Spartan Doors today to learn more about our industrial capacity doors, skilled engineering, and high-quality manufacturing. Our strong room doors are just one of our excellent options for the protection of homes and businesses. We offer quick turnaround times and reliable packaging, so you can feel confident in the products you choose.
---
Here at Spartan Doors, we provide the highest quality strong room doors to meet your commercial and industrial needs in Sydney, Newcastle, Melbourne, and Brisbane, Australia.