Steel doors offer attractive features in addition to their industrial strength for your clients in Sydney.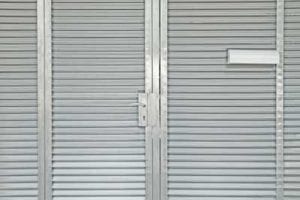 Are you managing a construction project and considering steel doors for added security? Do you have clients who would like to buy steel doors for their own use? When you need steel doors in Sydney New South Wales, contact us at Spartan Doors for all your needs. Not only do steel doors provide added security, but they are also a cost-effective option compared to traditional doors. You will enjoy steel doors from Spartan Doors for these reasons:
Environment – If you or your clients are environmentally conscious, having steel doors promotes a green environment due to its recyclability. Steel is effective and functional while also offering flexibility should you ever need to replace your doors.
Features – Steel doors offer attractive features in addition to their industrial strength. Coming with versatile and attractive finishes, steel doors are designed to blend in with the environment for which they are intended.
Performance – Steel doors outperform other doors in security, sound reduction, fire ratings, vandal resistance, and sanitation. Steel doors also tend to perform better than other durable materials like wood, aluminum and fibreglass in demanding environments.
If you would like to learn more about our steel doors, contact us today.  At Spartan Doors, we can assist you in choosing the proper door type, industrial door hardware to meet your needs, and considerations for reinforced steel doors should you require additional security. Our doors are manufactured to the highest quality and offer the industrial capacity your project requires. Our quick turnaround time and reliable packaging will ensure you and your clients are satisfied with the results.
---
Here at Spartan Doors, we provide the highest quality steel doors to meet your commercial and industrial needs in Sydney, Newcastle, Melbourne, and Brisbane, Australia.