Steel doors offer complete functionality while outperforming other doors in a variety of applications in Melbourne, VIC.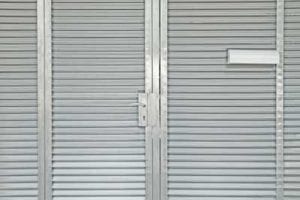 At Spartan Doors, we believe steel doors make the perfect addition for your building projects and industrial facilities in Melbourne, VIC because of their security features and cost-effectiveness compared to traditional doors. We offer top-quality manufacturing and skilled engineering with our security doors, so you get great results, no matter what your application may be.
Steel doors offer complete functionality while outperforming other doors in security, sound reduction, fire ratings, sanitation, and burglar resistance. Even in the most demanding environments, steel doors are durable and reliable. Additionally, steel doors maintain their attractiveness regardless of the intended application. With a variety of finishes and versatile aesthetic options, steel doors often look like they are meant to be there and blend well with the surrounding landscape.
At Spartan Doors, we manufacture the Bulwark 4000 as a popular steel door option for many of our customers. Not only does the Bulwark 4000 come standard with an internal frame, but it also reinforces the door structure, creating an ideal security feature for any building project or secure facility.
If you have questions about our steel doors, commercial door frames, industrial hardware and other security door features, please contact us at Spartan Doors today. We know that, once installed, our steel doors will provide the security and longevity you require. With quick turnaround times to meet your needs, at Spartan Doors, we are ready to assist you with your commercial and industrial-grade door needs in Melbourne.
---
Here at Spartan Doors, we provide the highest quality steel doors to meet your commercial and industrial needs in Melbourne, Newcastle, Sydney, and Brisbane, Australia.