We can assist you in choosing the proper door type and industrial door hardware for steel doors, should you require additional security in Brisbane, QLD.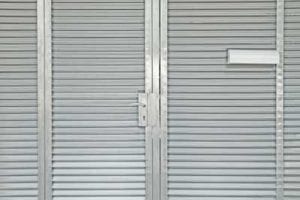 Whether your client is managing a construction project and needs additional security or you carry steel doors as part of your retail inventory, ensuring that the steel doors your customers use are of the highest quality is essential. When you need steel doors in Brisbane, QLD, contact us at Spartan Doors for all your needs.
Steel doors are known for their added security and as a cost-effective solution compared to many traditional doors. Our steel doors offer these benefits:
·         Material – Because steel is effective and functional, it can be used for a variety of applications without ever needing replacement. Additionally, if your customers are conscious of their carbon footprint, they may enjoy knowing that their doors are fully recyclable should they ever need to change their steel door application.
·         Setting – Another great feature of steel doors is the availability of attractive finishes and features in addition to their industrial strength. This makes these doors versatile enough to blend in with the space for which they are intended.
·         Performance – Because steel doors often outperform in security, sound reduction, fire ratings, vandal resistance, and sanitation, customers may find that the decision is easy when choosing between other durable materials like aluminum, fibreglass, and wood.
At Spartan Doors, we can assist you in choosing the proper door type, the industrial door hardware to meet your needs, and considerations for reinforced steel doors should you require additional security. Our doors are manufactured to the highest quality and offer the industrial capacity your project requires. Contact us today to learn more.
---
Here at Spartan Doors, we provide the highest quality steel doors to meet your commercial and industrial needs in Brisbane, Newcastle, Sydney, and Melbourne, Australia.