Spartan Doors offer a wide range of quality security doors for any project.
Quality security doors enhance your property's security from unwanted visitors, whilst also providing a protective barrier from undesired elements. For that reason, we design and manufacture industrial-grade security doors, certified and non-certified, to suit any project.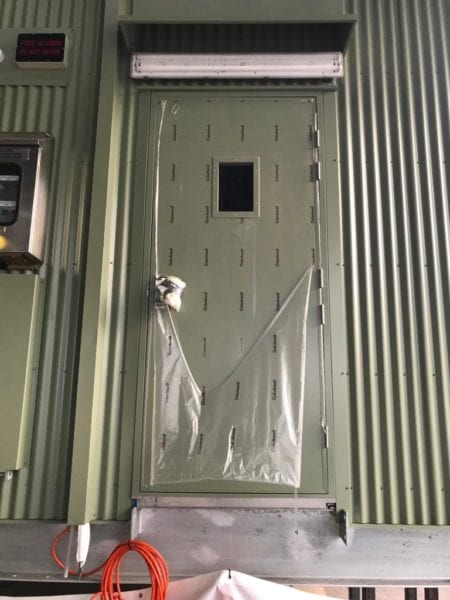 Security doors
These types of quality security doors are the choice of many airports, refineries, LNG plants and power stations. Our security doors are also suitable for sheds and industrial applications. Our extensive range means we have an option for every security requirement and budget, while maintaining the quality and safety standards.
We work with a variety of materials to guarantee durability and resistance:
Metal doors

Steel doors

Reinforced steel doors

Strong room doors
Spartan Doors recommend installing a secure gateway to your residential, commercial or industrial building to optimise the level of security.
Other Types of Secure Doors
Fire & Solid quality doors
These multi-purpose doors are ideal for internal and external use in industrial, commercial and residential applications. They are strong and resistant but also have seamless finishes to serve their purpose. These high quality doors are certified to building code standards. In addition, we work with quick turnarounds to service our clients project requirements.
Specialised doors
Designed for unique applications, these high quality doors adjust to specific requirements. Our experts manufacture customized sizes, materials and techniques to meet different standards. We test every door, and deliver them with the corresponding reports and certifications.
Our specialised doors range includes:
Acoustic doors

Blast proof doors

Bullet proof doors

Cyclone rating doors

Radiation doors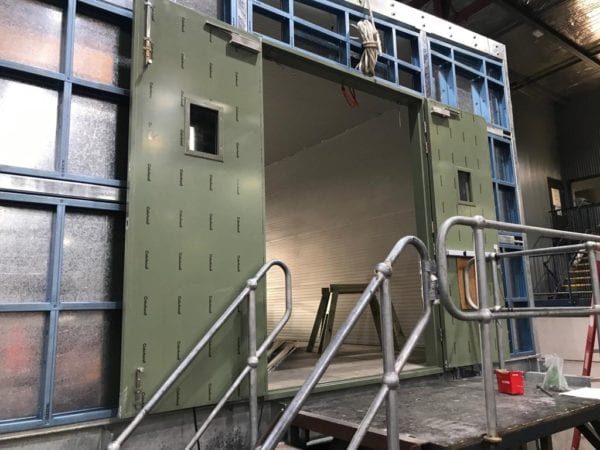 Here at Spartan Doors, we provide the highest quality doors with multiple applications. We also manufacture frames and hardware to offer a safe, integrated system.
For more information on our quality security doors please call us on 1300 784 852 or email us at [email protected] to discuss your project.