Stainless Steel Louvre Doors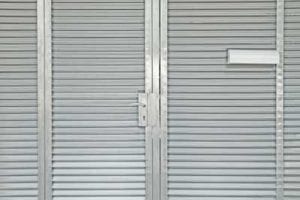 Spartan Doors supplied to a large building company with Stainless Steel Louvre Doors for a new instrumentation house project.  Located inland from Port Macquarie, New South Wales, the new instrumentation house project was to be built on a remote dam. The structure had to survive the elements with minimal upkeep, while protecting the instrumentation inside.
The stainless steel louvre doors for this new facility had to allow airflow, while shielding against the weather, insects and wildlife. Spartan Doors was engaged to supply the doors, frames and hardware. Because of the remote location, the doors had to be pre-hung in the frame with hardware fitted, allowing for easy installation on site.
To fulfil all of the project requirements the doors had to be louvre doors to allow air ventilation. The doors and frame were made from 1.5mm thick, 316 grade stainless steel. Louvres were a folded Z design, ideal for allowing airflow but blocking adverse weather. Each door was backed with finely woven mesh, also made from 316 grade stainless steel. High quality mortice locks, D handles and drop bolts were used, all finished in stainless steel.
The end result was a highly durable set of stainless steel louvre doors that would survive the elements while protecting the delicate instruments inside.