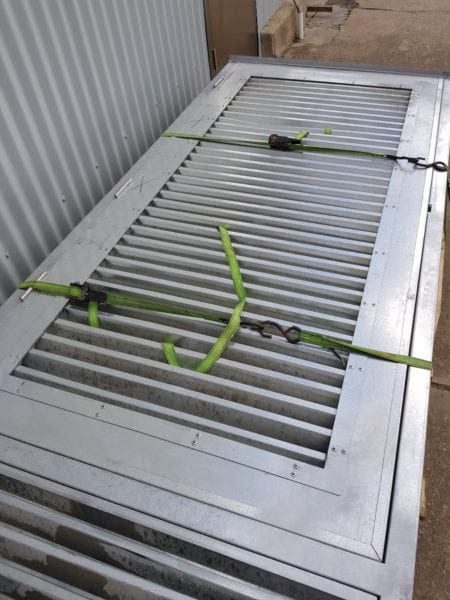 Here's a prehung galvanised louvre door system ready for shipping to one of our customers.
These systems are super easy to install as the door is already prehung –so all that needs to be done on site is to bolt the unit into place.
This particular unit is being installed in a public toilet block but our stainless steel and galvanised systems are often used in all kinds of high use and corrosion prone environments like substations, restaurants, and surf clubs.