What are your main priorities when looking for a door or frame? At Spartan Doors, we found that some of the most common answers revolve around quality, lead times and the ease of installation. While we already have the fastest lead times in the industry and strict quality assurance systems, our competitive advantage stems from the ease of installation of our products. This is because we provide pre-hung door and hardware fitting services. 
What is Pre-hung/Pre-hanging?
Pre-hanging is a specialised service in which a door is hung on its hinges within a frame. We provide this service as well as fitting the hardware on the door. This is achieved by utilising CNC routing machines to accurately manufacture the hardware preparations. These doors are then fitted to the appropriate frames by experienced and skilled staff. Pre-hung doors have become increasingly popular across a variety of industries, especially with switch/electrical rooms. This is because the service allows the installers on-site to install doors and frames quickly and with little mess.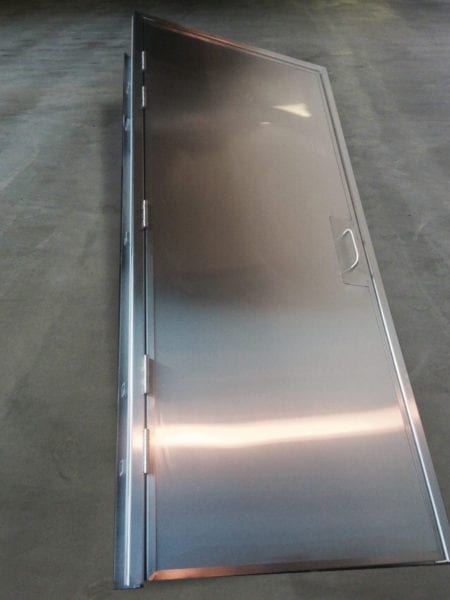 Applications
Pre-hung systems are used in all applications where customers require a fast and effective method of installing a door system on-site. Residential properties for example, are common environments where a pre-hung door is required, due to the simplicity and speed of installation. This makes the service appealing to homeowners and installers. Other examples include, but are not limited to;
Construction Sites: Since pre-hung systems can be installed quickly and with little mess, the systems are quite popular for on-site installers as it takes less time to install on-site. The service is easy to prepare within manufacturing factories and the process also saves money when contrasted to having the installer onsite to hang the door and fit the hardware.


Security: When door manufacturers supply steel clad doors they often provide the system pre-hung with hardware fitted to make the installation significantly easier on site. This enables the installer to install the system without having to work with the steel sheeting on these doors or any specialised hardware that may be included on the door such as 2-point locking system.



Electrical/ Switch Rooms: It is becoming increasingly popular to get switch room or electrical room doors provided pre-hung for the simplicity and speed of installation. These doors are also fire rated so manufacturers can quickly get these pre-hung systems built and shipped if they use the hardware kept in stock.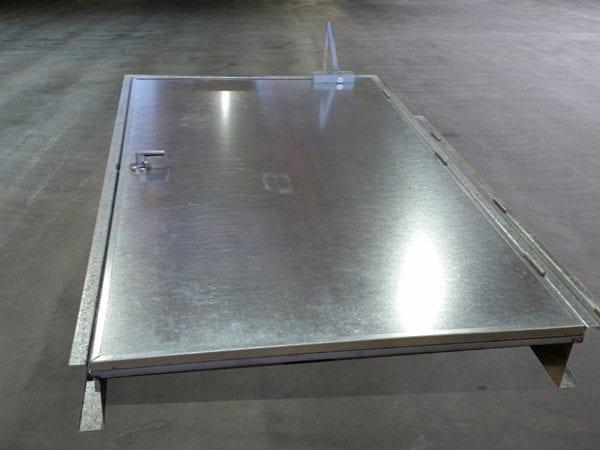 Pre-hung Advantages
The benefits of a pre-hanging and hardware fitting service are that it allows the door and frame systems to be installed with relative ease and with little mess. Conversely, the alternative, not pre-hung, takes longer to install, clean up and is less effective. Door manufacturers often provide the hardware preparations and hardware fittings when offering pre-hung systems. This package makes the process much simpler and faster to install on-site. It also has another major benefit which is improved quality and accuracy of the systems hardware preparations on-site, as the CNC machines prepare hardware cut-outs extremely accurately. 
Types 
Pre-hung door systems can be applied to any and every door type. At Spartan Doors for instance, pre-hung door and frame services are offered for fire, acoustic, radiation, ballistic and blast doors. 
Conclusion
In conclusion, pre-hung door systems drastically improve the quality of door systems, increase the efficiency of the installation of doors and frames on-site and save customers money on the installation costs. It is important that the customer understands what door type and finish they need and what hardware they would like fitted if necessary. The simplicity and the speed at which these systems can be installed on-site are vastly different when compared to the alternative of just getting a door and frame supplied loosely with hardware.
For more information on our pre-hung door systems, please contact us today via email at [email protected] or by calling us on 1300 784 852.