We recently manufactured multiple cyclone doors with a plastic door core. The customer required a custom door core solution because the doors were being installed at an ammonium nitrate facility in Western Australia. Because of this setting, Spartan Doors was tasked with designing, manufacturing and delivering doors that did not have any brass or timber.
The Spartan Doors design and production team came up with a plastic door core solution. HDPE was chosen as the best material because of its high chemical and impact resistance, weight and durability.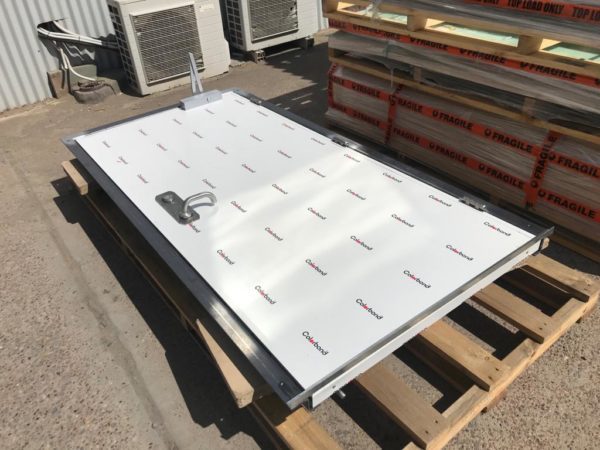 Our new-gen cyclone frames were used for this project because of the product's increased strength and customisability. Other requirements for the cyclone doors were:
HDPE stiles, skins and core
Debris resistant
Pre-hung door systems
Internal RHS subframe
Heavy duty hinges
Hardware fitted HA6 Surelock McGill
Steel cladding
Sheeting and capping
Designed to bolt into existing wall opening
3 point locking system with internal push bar (aluminium), lever external (SS) plus no key locking
Panic bar
Bonded Rubber Buffer (door stop)
Doors to meet standards outlined in AS4505 & AS1170 to the following; Wind region D, Terrain category 2 and Importance level 3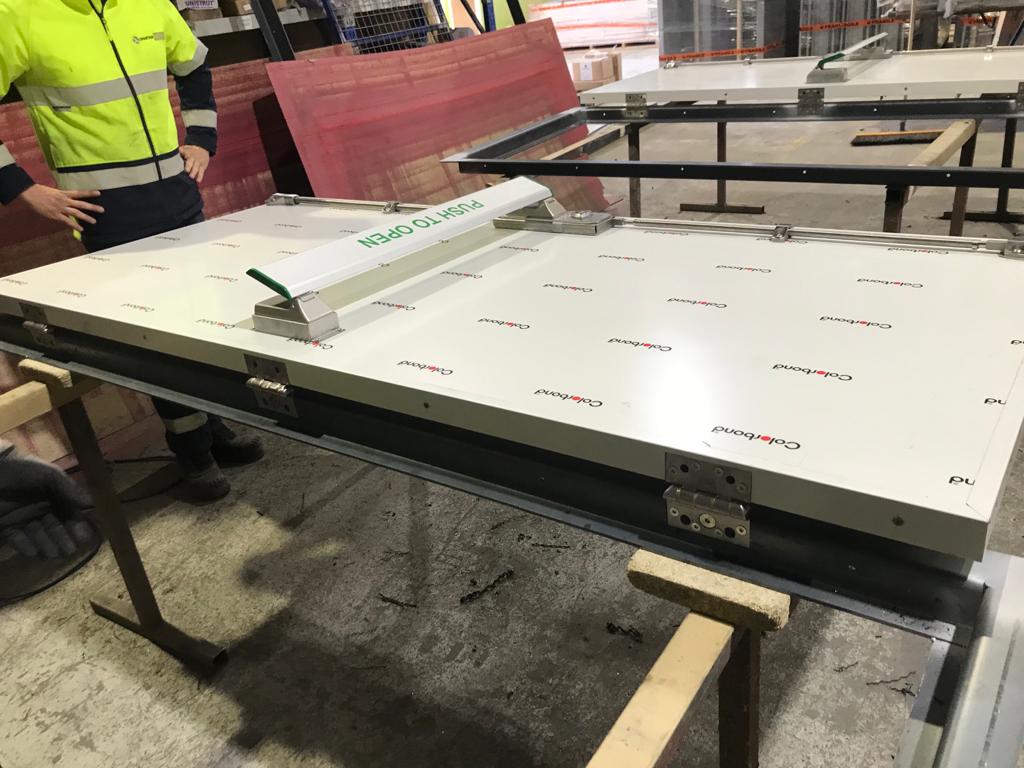 For more information on our plastic door core capabilities, please contact us via email at [email protected] or call 1300 784 852.