Spartan Doors have enhanced its pivot capabilities by the concealed pivot installation in fire rated doors and frames. 
This is achieved by cutting the opening of the frame head, folding them on our CNC plasma and welding the housing on the back and screwing the faceplate on from the other side.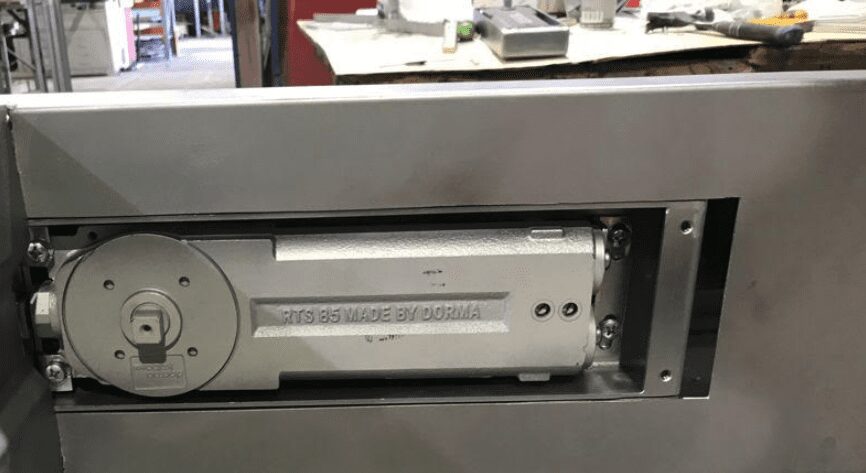 This allows for fire rated double action doors to swing both ways and return to centre. Additionally, they can be used on single and double door systems.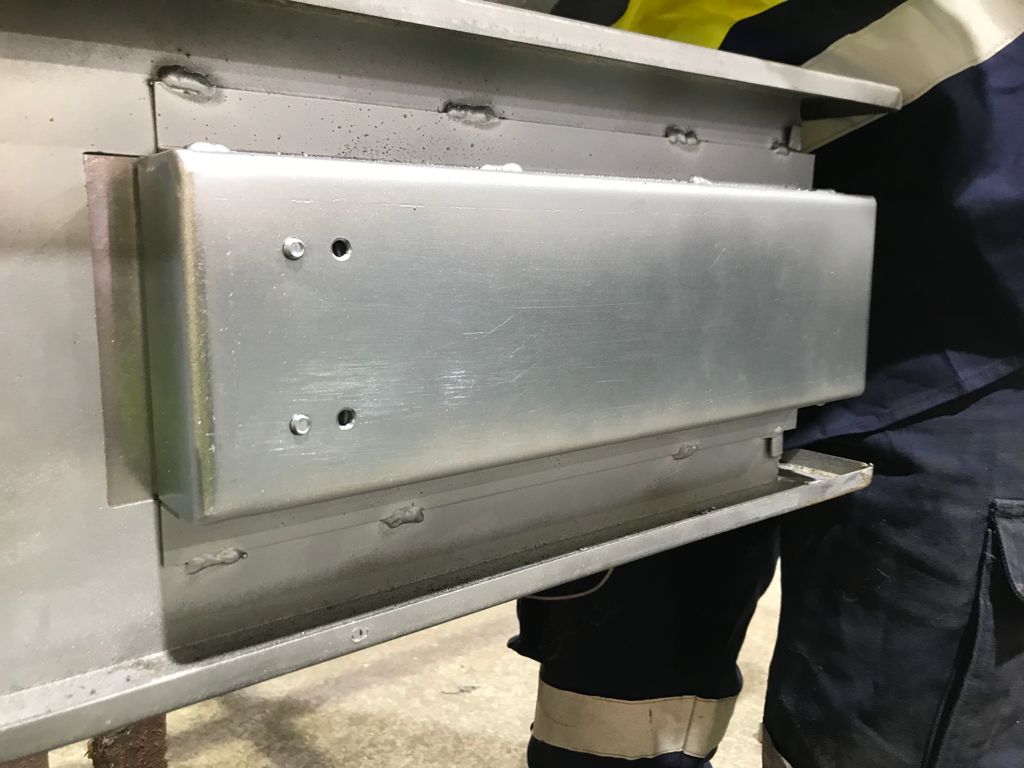 The doors are fitted with Kilargo FDMS-BB Bullnose meeting stiles which contain intumescent seals that swell up in the event of a fire to prevent smoke from getting through the door systems. The single doors have been tested with door leaf sizes up to 2700×1200 for up to two hours and 2500×1200 for up to four hours when the frames are installed into masonry walls and 2400×1200 for up to two hours when installed into plasterboard walls.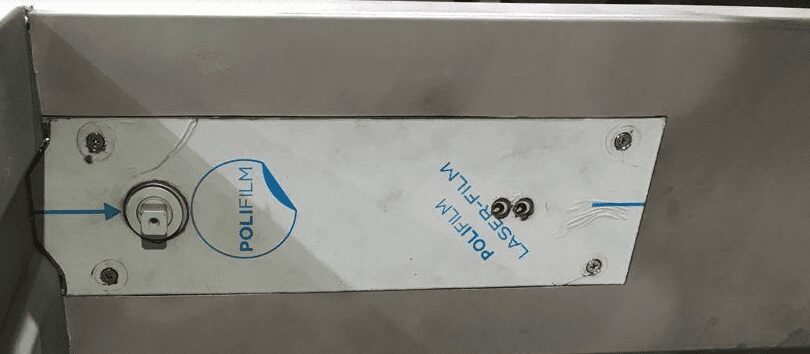 The double door systems are available up to 2700×2400 for up to two hours while 2500×2400 is up to four hours when installed into masonry walls. When installed in plasterboard walls, 2400×2400 is up to two hours.
For more information on our pivot installation capabilities, contact us via email at [email protected] or call 1300 784 852.