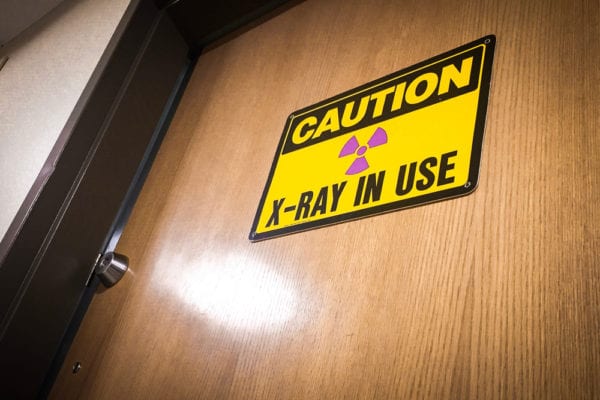 Spartan Doors takes great pride in being able to supply custom and highly specialised products like these lead-lined doors to the construction and medical industry, not only in Australia but also around the globe.
These doors and frames of these radiation doors are fully lead-lined to prevent the leakage of radiation to an X-ray room and are heading off to a customer in Papua New Guinea.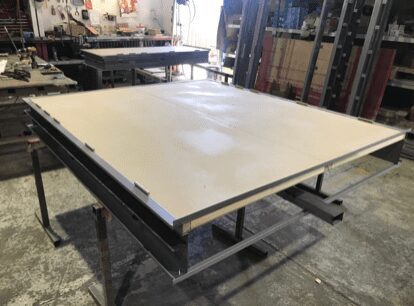 We pre-hung the door in the frame, and installed all hardware to provide a fully pre-hung door system for maximum installation efficiency on-site when the door arrives overseas.
Spartan Doors can also provide radiation-shielded glass to allow for a vision panel in these doors if needed.
X-ray room doors are critically important in stopping radiation escaping from x-ray rooms and potentially affecting staff or unintended patients.  These doors going to PNG are double doors so they include a lead-lined insert in the meeting style to further block stray radiation.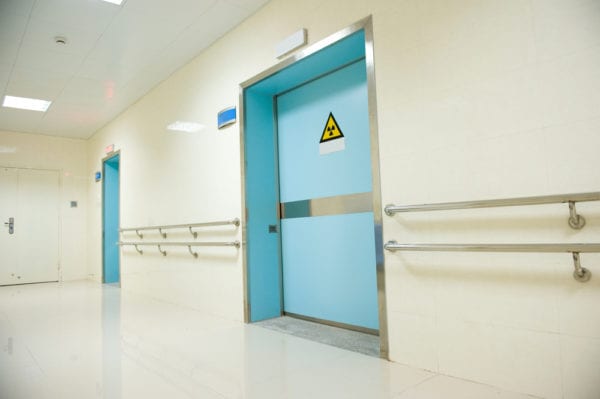 Contact Us
As an ISO 9001:2015 certified manufacturer of specialised industrial doors and frames for residential, commercial, and industrial applications Spartan Doors is guaranteed to provide high quality products. For more information on any of Spartan Doors products please contact us via email at [email protected] or call 1300 784 852.