If you are upgrading or building a medical centre, hospital, dentist or veterinary you may require a lead lined door. If so, builders must follow the strict practices and procedures when dealing with radiation as seen here.
X-ray doors, lead doors, radiation doors and lead lined doors are all the same product. They are doors lined with lead that provide protection from radiation coming from x-ray sources and nuclear medicine. Unsafe or excess exposure to radiation can result in an array of negative impacts on the health of your building occupants. This can range from nausea and skin irritation to cancer and nerve damage. Radiation shielded doors provide a vital layer of protection to keep staff, clients and the general public safe.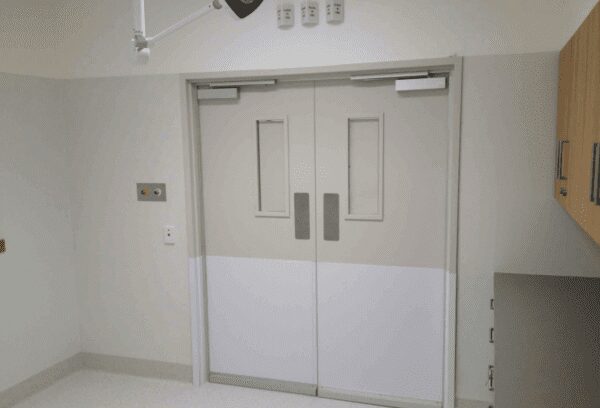 Spartan Doors can manufacture quality radiation shield doors and lead lined frames to meet your requirements. We source the finest quality materials to construct radiation shielding doors that meet current Australian compliance laws. Spartan Doors supply radiation doors and frames to the medical and health industry across a wide range of settings from hospitals and clinics to dental surgeries, vets and laboratories.
Our radiation doors are constructed with the highest quality core, edging and face veneers available. We also stock lead glass in a standard size of 270mm x 245mm for applications that require you to see into a room once the door is closed. Rigorous testing has shown that the addition of these windows does not impact the effectiveness of the radiation shielding.
For more information on our lead lined doors or frames, contact us via email at [email protected] or call 1300 784 852
.