When security is the primary design requirement, the idea of having a strong and reliable door does not usually mean a great looking door as well. Spartan Doors recently manufactured a blockboard door with a Jarrah timber veneer finish. This is a first for us and we are very pleased with the result. As seen below, this particular timber veneer features a darker tone with a red tint overlay. We expect this finish to be a popular item with customers.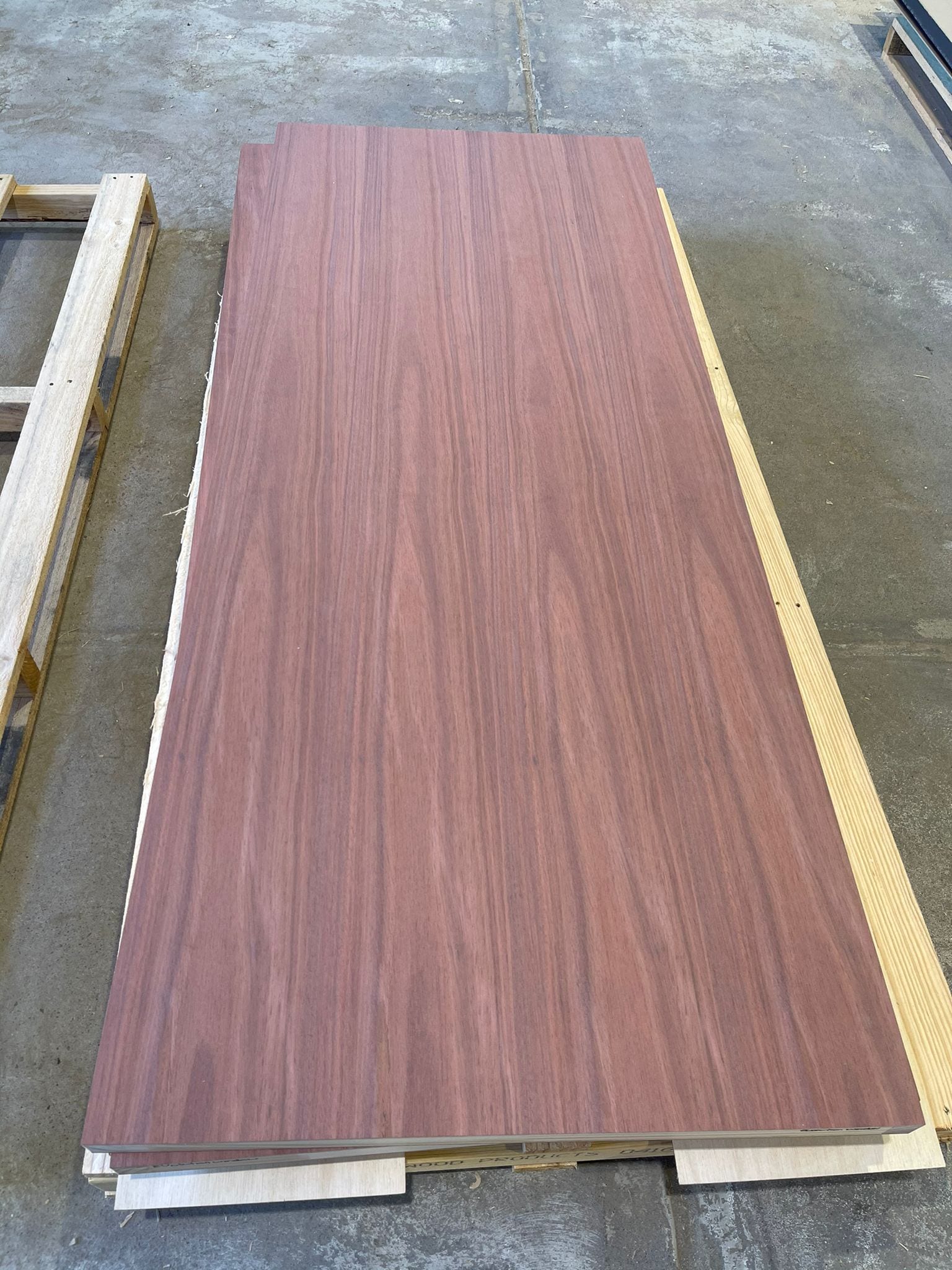 The project was challenging as we were dealing with a new timber supplier and working on a tight deadline. This only made the project more rewarding when everything came together and on time to the customer's satisfaction.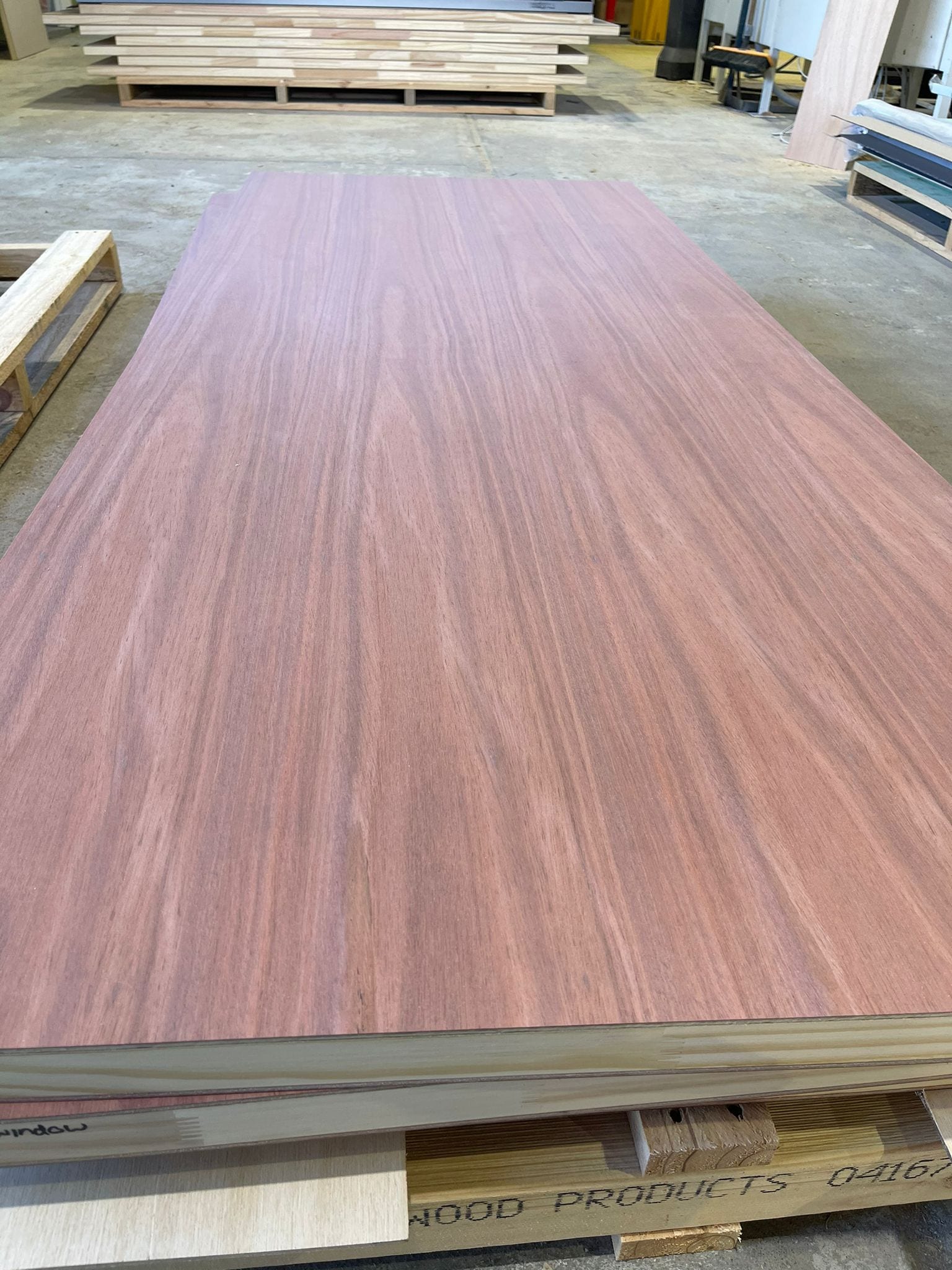 This door is part of the Spartan Doors flush panel range, which offers five different product types, each with different cores, finishes and applications. These can all be seen on our product range brochure. We offer a range of veneers to meet any designer's taste which includes Spliced Pacific Maple, Sliced Ash, White Aspen and Jarrah as well as a wide range of wood grain laminex finishes and everything in between.
For more information on our flush panel door capabilities, please contact us via email at [email protected] or call 1300 784 852.