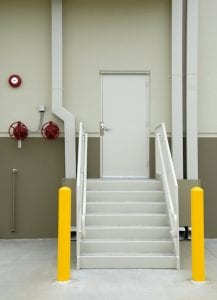 Spartan Doors has finalised the first of a series of new Industrial Door Specification Brochures in line with its goal to improve the sales materials available to distributors and customers.
These new brochures will help architects and other end users to better specify quality Spartan doors for their projects.
The Industrial Door is a multi-purpose lightweight metal clad door. It has the same advantages of a solid timber door, with the added benefit of durability in extreme climate conditions.