Spartan Doors was recently selected to provide a fully profiled doors solution for a federal forensics laboratory in Sydney. Due to the highly sensitive contents of these police labs, the doors needed to be secure and reliable, which is why Spartan Doors was picked for the job.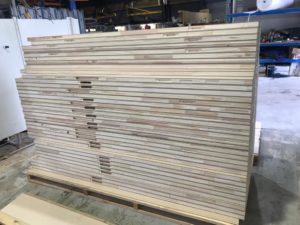 The job involved 36 fully profiled doors with varying specifications to suit the needs of the customer. The cores were made from blockboard, a high security core compared to traditional particleboard. They were skinned with 4mm density fibre while the rails and stiles were Australian Redwood timber. 
The profiling involved prepping two Chubb WS7 hinge bolts per door. And for added security, there was a male part in the door and a female part in the frame. If someone were to cut the barrels off the hinges to try and gain access, they wouldn't be able to remove the door from the frame.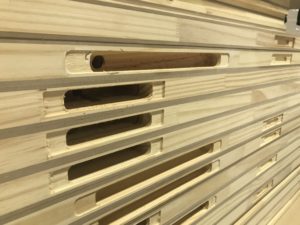 The doors contained a Padde EML series Mortice Lock prep with a spindle prep and a cylinder prep on both faces of the door. Some of the doors contained a power pass and a power transfer lead recessed into the door to facilitate HID R10 34 Bit Card Readers. Twenty-three of the doors were fitted to include a glazed vision panel as you can see below.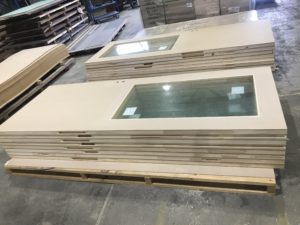 For more information on our door profiling capabilities, please contact us via email at [email protected] or call 1300 784 852.