When you get building supplies delivered to your worksite, one consideration you need to account for is how the supplies will be unloaded from the delivery truck. Freight unloading methods differ depending on the supplies, such as doors, door frames, blockwork and plasterboard.
With some freight companies, there are limits to what can be unloaded by hand, this can stop you from getting the materials needed to finish your project. Thankfully, there is a range of different methods to unload your goods from a delivery truck. This whitepaper will explain the different freight unloading methods and what type is appropriate for you.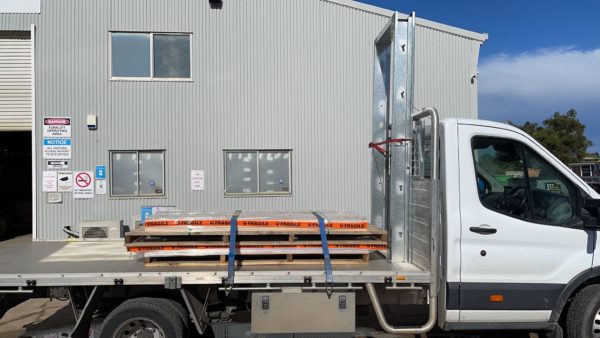 What is the product?
Truck unloading is something you cannot avoid. Freight unloading can be done by using forklifts, cranes, a manitou and in some cases, hand unloading or tailgate unloading. The material and the available resources will change what options you can utilise on your work site.
What unloading methods are there?
1. Hand Unloading
In some scenarios, you are able to unload the truck by hand. This is usually when the items being unloaded are lightweight and of a reasonable size to unload with one or two people. You can also use a pallet jack if available to hand unload a truck. Note that in these cases the delivery driver does not assist with the maneuvering of the load. In cases where you are unable to hand unload you should use one of the other methods.
2. Tailgate Unload
Depending on the size of the load you will be able to use a tailgate unload. This is when the load is brought to the rear, or the tailgate and is unloaded from there. Note that the driver will only assist with the unloading of the load off the truck and to the ground, they do not assist with maneuvering the load from there.
3. Forklift
With most trucks and loads you will be able to unload them with a forklift. Forklift hiring is readily available and forklift high-risk licenses are common with tradesmen on site. This method is one of the simplest and highly recommended to unload a delivery truck. Note that some loads may be unsafe to unload with a forklift, this can occur when the load weight or the dimensions of the load exceeds the advised limits of the forklift. In these cases, you will need to use another method of unloading.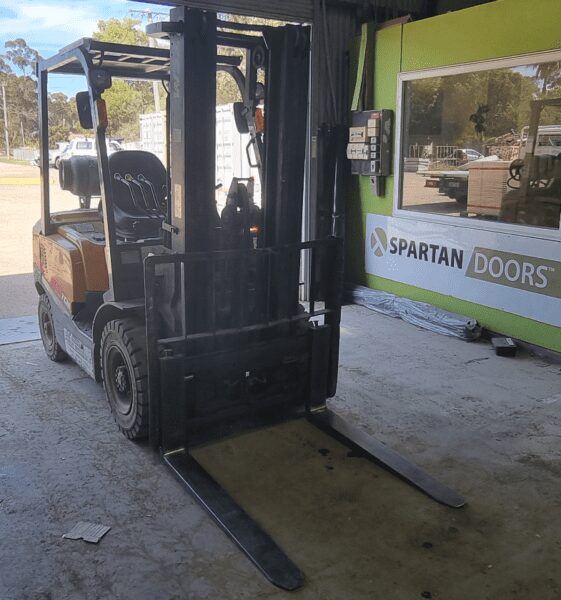 4. Crane
With utes and open trucks you will be able to unload them with a crane. This is suitable for very heavy and large loads or in a case when a forklift is not available. One thing to note with crane unloading is that you need to be careful of any movement restrictions or obstacles such as power lines or buildings.
5. Hi-AB
A Hi-AB is when the truck has a loader-crane on the rear of the truck that utilizes the power of the engine through the use of hydraulics. This is suitable for unloading heavy and medium-sized loads when using a forklift or crane is unavailable. Note that these have to be provided by the delivery company.
Conclusion
In conclusion, planning how you unload your building materials can make a project run much more efficiently. This is because it enables you to easily offload the materials in a safe and fast manner. It will also save time on site and stop the requirement on any redelivery fees that may occur.
For more information on freight unloading methods, please contact us today via email at [email protected] or call 1300 784 852.