Flush Panel Door Range
The Spartan Door Flushdoor range is now available on our website. We have streamlined our flush panel door options to include five products each with varying capabilities and applications. These doors are non-fire rated meaning they are an inexpensive option to the traditional internal door. Our Flushdoor product guide is also available and illustrates each doors advantages and suitable applications. Like all of our products, the Flushdoor™ range is included in the Spartan Doors mission of having the fastest lead times in the industry – especially for custom sizes.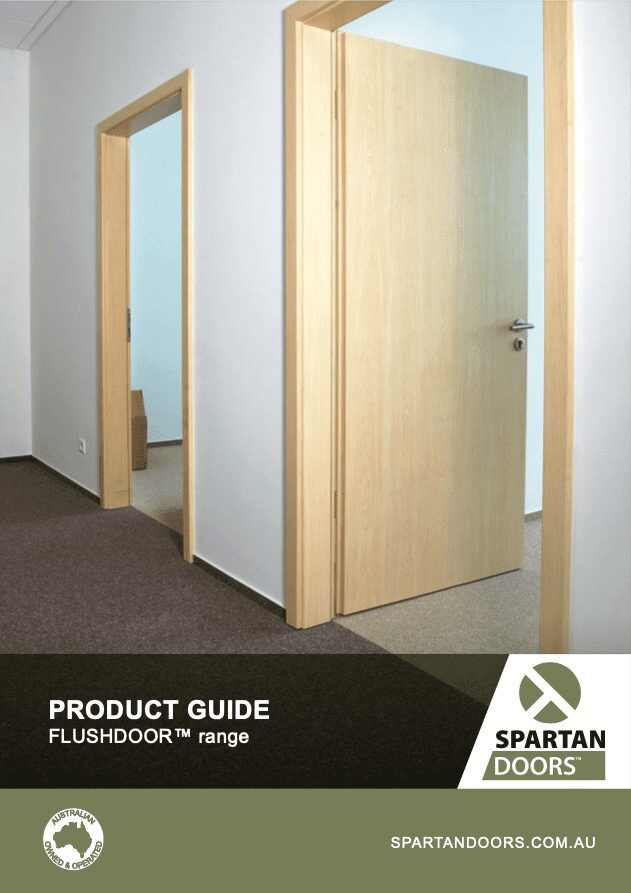 Flushdoor Types
Flush Panel Door Skin Options
4mm MDF
4.75mm MDF
6mm MDF
4mm MDF Primed
4.75mm MDF Primed
6mm MDF Primed
3.2 mm HMRXP
3.6mm Plywood
6mm Marine Ply
Timber Veneer
Options and Accessories
Full Profiling
Bottom Rebate
Perimeter Rebate
Meeting Stile Rebate
Power Pass
Tapered Door
Vision Panel
Air Grille
Internal Steel Sheet
Steel Subframe
Edge Strips
All Flushdoor range products have a 3 year limited warranty. This guarantees the door will be free from material and manufacturing defects from the date of delivery for three years.
For more information on our flush panel doors, please contact us today via email at [email protected] or call 1300 784 852.