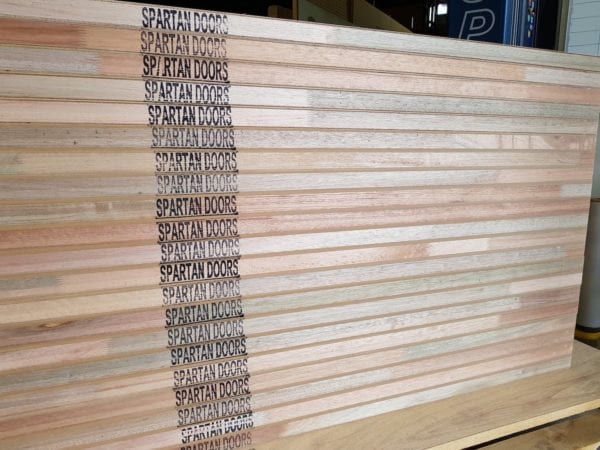 Another pallet of fire safety doors on our pallet wrapper getting ready to ship to our customer who is a large builder in Melbourne.  These doors happen to be standard-sized fire-rated doors but fire safety doors could also be smoke or life safety doors which don't carry the same overall FRL rating.
If you're interested in the difference between smoke doors and fire doors, you might want to check out the article below from our blog.
While these doors are all the same standard size, most of the doors we make are custom-sized and a pallet of doors would normally have doors of many different sizes.
We've recently invested in significant new capacity to speed up our process of making fire safety doors like these.  If you're project needs doors in a hurry, don't hesitate to contact us on the number at the top of the page.
We ship all across the country usually using Mainfreight or other major logistics companies so you'll get your doors in a hurry.