How do fire rated louvres work?
In the event of a fire, doors and windows become of utmost importance. Not only what doors or windows the occupants can exit through, but also those doors and windows that offer resistance to the spread of fire and the accompanying danger. Having doors that contain or restrict the fire saves lives and buys time for everyone involved.
Even doors with vented openings for air and light can become passive fighters of fire. This is done through the use of fire resistant materials, cores and louvres.
Fire rated louvres are used for passive fire protection in fire rated doors and fire dampers. A louvre is an angled slat or flat strip that hangs at regular intervals in a shutter, screen or door so that light and air can pass through it. In the event of a fire, the flames can pass through as well, unless the louvre is equipped with a soft carbon intumescent strip.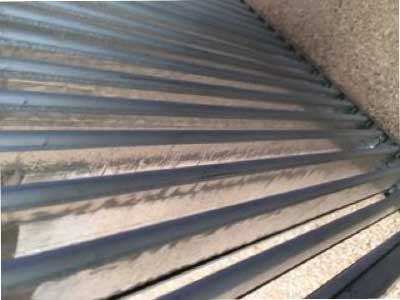 The soft carbon intumescent strip is what makes a fire rated louvre. The strip is applied to the louvre with a high-grade acrylic self-adhesive tape. The intumescent material on the strip swells and expands when introduced to heat.
The expansion closes the gap between louvres, blocking the fire from passing through. It also reduces the oxygen supply to the room with the fire.
This is made possible by the production of char. Char is a poor conductor of heat which greatly diminishes the speed of the heat transfer. So in addition to blocking the flames and choking back the oxygen supply to the flames, the surface of the door and fire rated louvres will heat slowly. This is safer as occupants depart the building and fire fighters enter.
All Spartan Doors with louvres, not just fire doors, are built with safety and longevity in mind. Louvre doors or doors with louvre panels are available without the intumescent strip. But for those doors that have the fire rated louvres, they are complete with a soft carbon intumescent strip that expands in the event of a fire.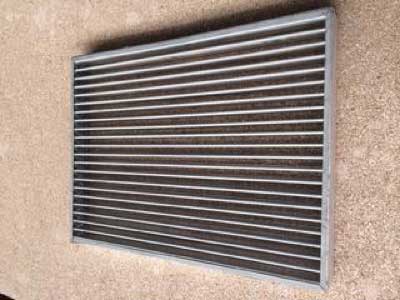 Meet Australian building code requirements.

Works in every placing, either door or damper.

Firmly seated in the door or frame for guaranteed stability during expansion.

No maintenance required.

Each louvre is as fire resistant as the surrounding materials.

Allows for up to 70% open air availability.

Each blade is 6 mm thick.

Each blade is 40 mm wide.
All of the Spartan Doors fire rated louvres, when activated in the event of fire, fuse together to create a non-combustible barricade for at least 60 minutes. Temperatures at 120 degrees Celsius or higher will initiate the soft carbon intumescent strips.
About Spartan Doors
Spartan Doors manufactures a variety of standard and specialised doors for many applications in residential, commercial and industrial situations. Standard doors include solid core and fire doors, plus a range of personnel access doors for sheds and outdoor applications. Their specialised range of doors begins with security doors and extends to blast doors, cyclone proof doors, acoustic doors and many more.
They are committed to high quality manufacturing processes that result in superior products delivered on time and to customer specifications.
Fire rated louvres are one of many available options for Spartan Fire Doors.