Spartan Doors offers a range of top of the line fire rated doors, also referred to as fire proof doors. These doors are designed to be multi-purpose, ideal for internal and external use in residential, commercial and industrial applications. Our fire proof doors are manufactured using hardwood timber strips which are then used to form a frame around a fire resistant vermiculite core. At Spartan Doors, varying finishes are offered that provide a professional look whilst still maintaining functionality, durability and security. A large range of fire proof hardware options are available and can be fitted upon request in accordance with the building code standards, namely AS 1530 part 4, and AS1905 part 1.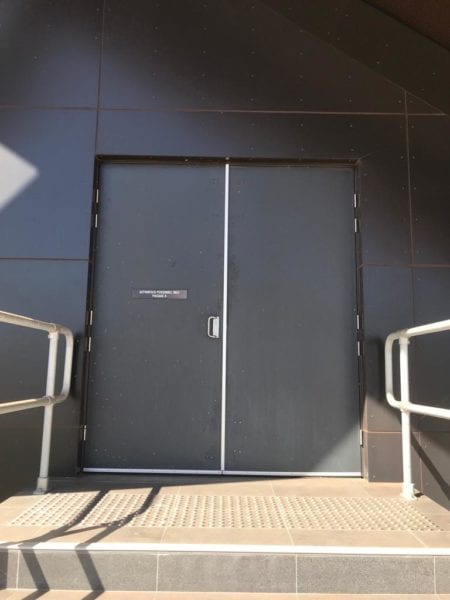 Applications
At Spartan Doors we have a strong history of supplying fire proof doors to businesses for use in commercial and industrial applications. Some common applications include:
Hospitals/healthcare facilities

Office buildings

Warehouses

Apartment/unit complexes

Schools

Shopping centres
Fire Proof Doors Benefits
Spartan Doors is certified to ISO 9001:2015 ensuring the company and product is of a high-quality standard with a demonstrated track record of customer satisfaction. Other benefits of purchasing from Spartan Doors include:
Short lead time

Experience – 20 years, Est. in 2002

Extensive capabilities –

Capability Statement

Customer service support throughout the project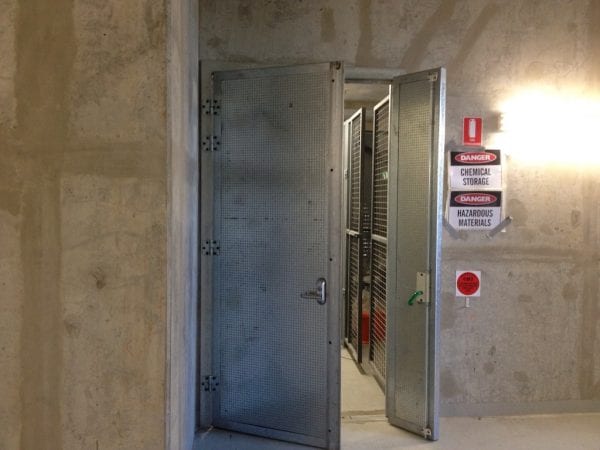 Specifications
Spartan Doors offers a range of sizes, finishes, frames and hardware options. The below specifications are based on standard door configuration:
Single (size) – 2040mm high x 820mm wide x 36mm thick (internal 1-hour) or 2040mm high x 920mm wide x 45mm thick (external 2-hour).

Double (size) – 2040mm high x 920/920mm wide x 45mm thick (external 2-hour).

Design: 10mm wide external hardwood edge strips to form a frame around the core

Finish: Ply Sheet.

Core: Vermiculite Sheet.

Weight: 46mm leaf – 40KG or 38mm leaf – 32KG
For more information on Spartan Doors' range of fire proof doors, please contact us via email at [email protected] or call 1300 784 852
.