Spartan Doors has officially released its door frame order guide. The Frame Order Form Guide or 'FOF Guide' is an educational tool that allows customers to understand which form they should use when ordering frames from us. 
Customers can use whichever form they are comfortable with, generally most use the Frame Order Form if they are ordering all frames with the same frame profile and the Bulk Frame Order Form if they require various different frame profiles. If customers are ordering frames with different profiles and decide to use the Frame Order Form, they will need to complete a form for each frame profile that they order. All of the order forms, including this guide can be found on our Documents and Glossary page.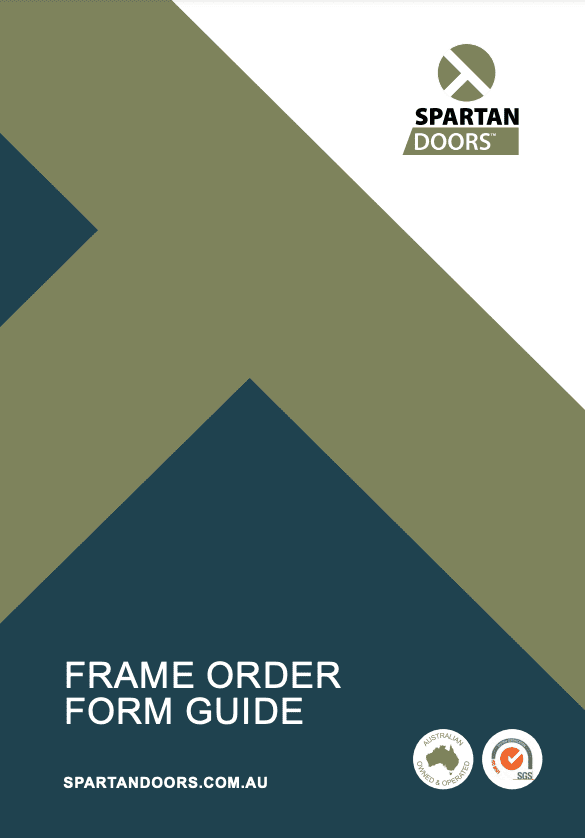 The document is a step by step guide on how to fill out each of the five sections on the order forms. This means that customers can now use this guide to fill out the relevant order forms. The five sections include:
Title section
Door section
Wall section
Option section
QA section
Other information included in the guide is a handing illustration as well as the fixing methods and profile options. 
For more information on how to order a door frame, please contact us via email at [email protected] or call 1300 784 852
.