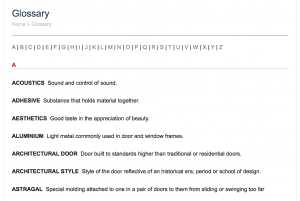 Have a look at our new door components glossary page recently added to the website. When it comes to doors, frames, and hardware there is a lot of industry jargon to learn so we hope you find it helpful.
The glossary page is constantly being updated, but if it doesn't answer your question then please contact us.
You can reach our glossary by clicking the above links or by clicking above.