Here at Spartan Doors, we are continually looking to improve and provide more extensive products to the construction industry. We can customise our Fire Rated doors in a number of capacities and configurations. The research and development we invest in is imperative as the below shows the different fire types and what our fire-rated doors are developed to withstand.
Classes of Fire
Cellulosic Fire – This fire happens when the fuel is comprised mainly of a cellulose material such as paper or timber. A fire like this spreads slowly and gradually compared with other types.
Commonly, this type of fire happens in residential and commercial buildings burning up to 500°C in as little as 5 minutes and can escalate to up to 1100°C.
Hydrocarbon Fire – These types of fires are caused by flammable liquid such as oil and gas. These types of fires do not react well with water and this does pose some problems with suppression. Examples are petrol, and chemicals such as Kerosine. Within 5 minutes, they can heat up to 1000°C and very quickly escalate.
Misc –Hydrocarbon fires can fall into this category, which has an extremely high burning rate. This is caused by turbulent air or fuel mixed together. This can be a jet fire as an example.
How Types of Fire Differ
The fires differ in a number of ways, beyond just temperature and the source of fuel. Each fire has a unique behavior, shown in duration, rate, growth, and peak combustion.
Fire protective products can be classified into two categories; Passive and Active fire ratings. A fire door is a Passive Fire Protection System, providing a barrier to allow firefighters to enter a building and for anyone inside to exit safely and are an integral part of a building's makeup.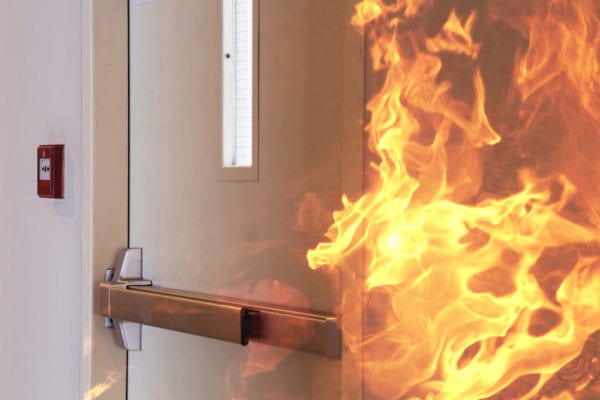 Our fire-rated doors use hardwood timber strips to form a frame around a fire resistant vermiculite core. They are manufactured in accordance with Australian Standards AS1530 part 4, and are certified to AS1905 part 1 of the building code standards.