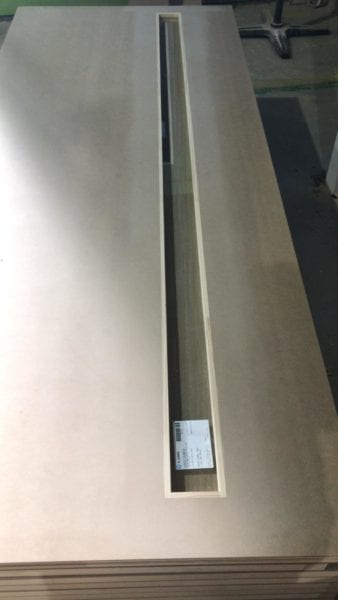 At Spartan Doors we can customise your doors in a number of ways including custom vision panels.
This week we manufactured this solid core door with a long narrow vision panel as specified by our customer.  With the facilities to customise both the glass and frame including a 5-axis SCM CNC machine, we can make a custom vision panels of almost any size or shape.
We can also provide vision panels of certain sizes to our fire rated doors as well.