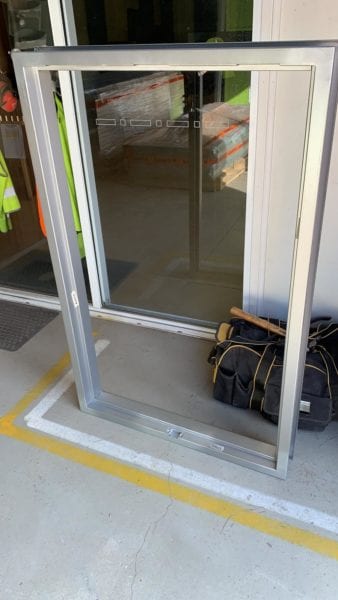 Today our skilled metalworkers built a custom pressed metal split door frame to fit into a small opening to the underside of a home here in the local area.  The customer already had a door but just needed a frame that would fit it precisely.
We manufactured this frame in just a couple of days and it was ready at our factory for the builder to collect.
Wonderful workmanship and customer service is always our aim.  If we can assist with any requirements you may have for custom pressed metal split door frame or other types of commercial door frames, please don't hesitate to contact us for a free, no-obligation quote.