Recently Spartan Doors worked on a project which required a custom pressed metal split door frame to fit a pre-existing door. As such, you do not always need to order both the frame and the door but can rather just order which one you need! For a quick rundown, Spartans split door frames are multipurpose that have the same advantages are our standard frame but allow for a larger door when installed into a preexisting opening.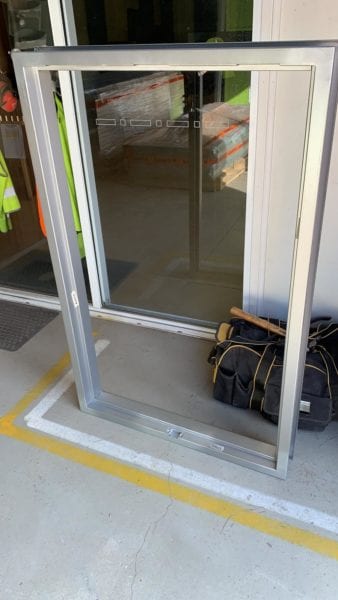 In our factory in Kurri Kurri, New South Wales we manufactured this frame in just a couple of days and it was ready at our factory for the builder to collect. Whilst in this case the customer came to us, we also offer shipping services which the handling of is negotiable. To get shipping services please indicate this to our sales team and we will take it from there!
Wonderful workmanship and customer service is always our aim.  If we can assist with any requirements you may have for custom pressed metal split door frame or other types of commercial door frames, please don't hesitate to contact us via email at [email protected] or via phone on 1300 784 852 for a free, no-obligation quote.