Spartan Doors recently manufactured acoustic doors with custom vision panels. Our acoustic doors were originally designed for apartment entry doors which are both fire rated and acoustically rated. This means we are limited to changes and for the door to be a tested system, it needs to have the three standard fire rated vision panels sizes only.
Our customer noticed a custom vision panel on our website that travelled down the length of the door and requested these in this acoustically rated door. The customer was aware that this was not a tested system but was happy for us to find a solution to keep a similar design and maintain the acoustic rating (since they were not particularly interested in the fire rating itself). We outsourced a custom double glazed vision panel, which are proven and used commonly for soundproofing in buildings, from our glass supplier which our technicians fitted directly into the custom acoustic doors.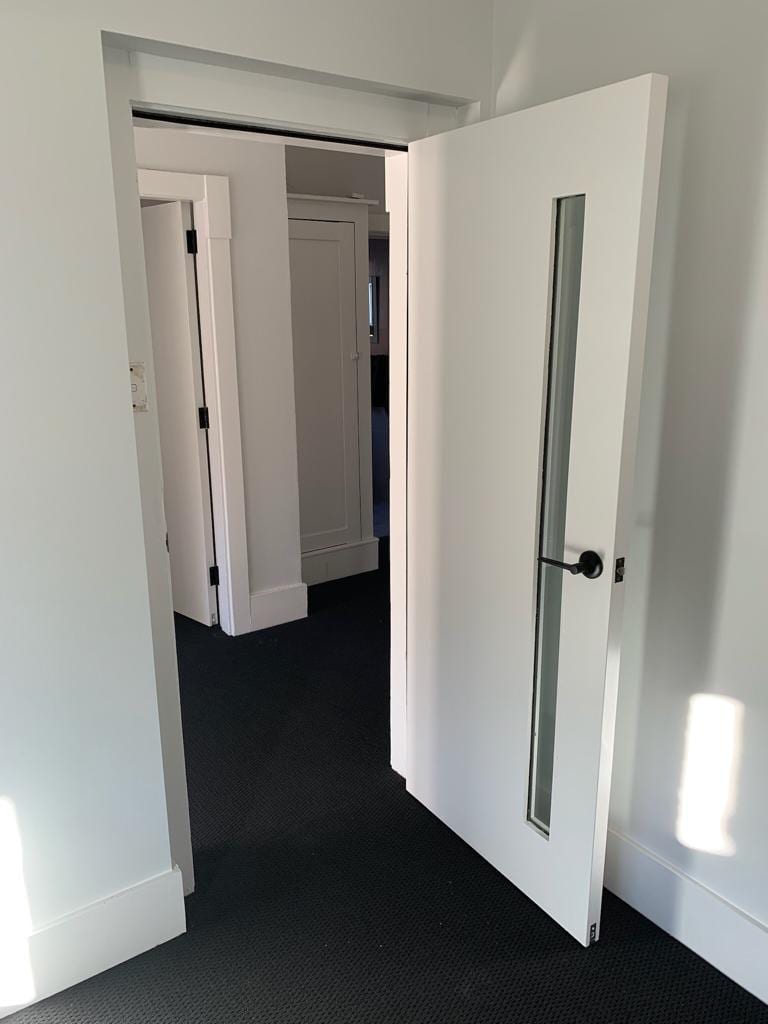 The project required three doors to be able to achieve a RW39 acoustic rating. The custom double glazed vision panels were 100mm x 1600mm long. This job was for a local carpenter and he picked them up from our manufacturing facility in Kurri Kurri.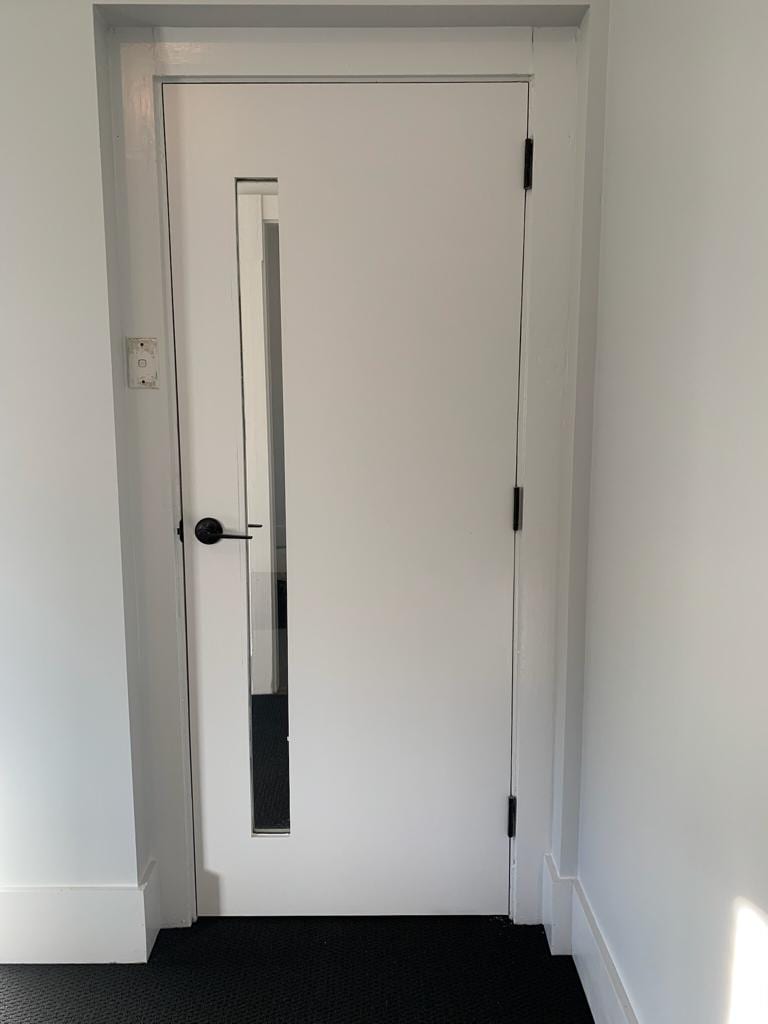 There are always challenges when changing a tested product, but working with the customer allowed us to achieve the specdified rating. The customer was notified that this was a design change and hence a double glazed vision panel has never been tested in our doors, but they were still happy to proceed.
For more information on our custom door capabilites, please contact us via email at [email protected] or call 1300 784 852.