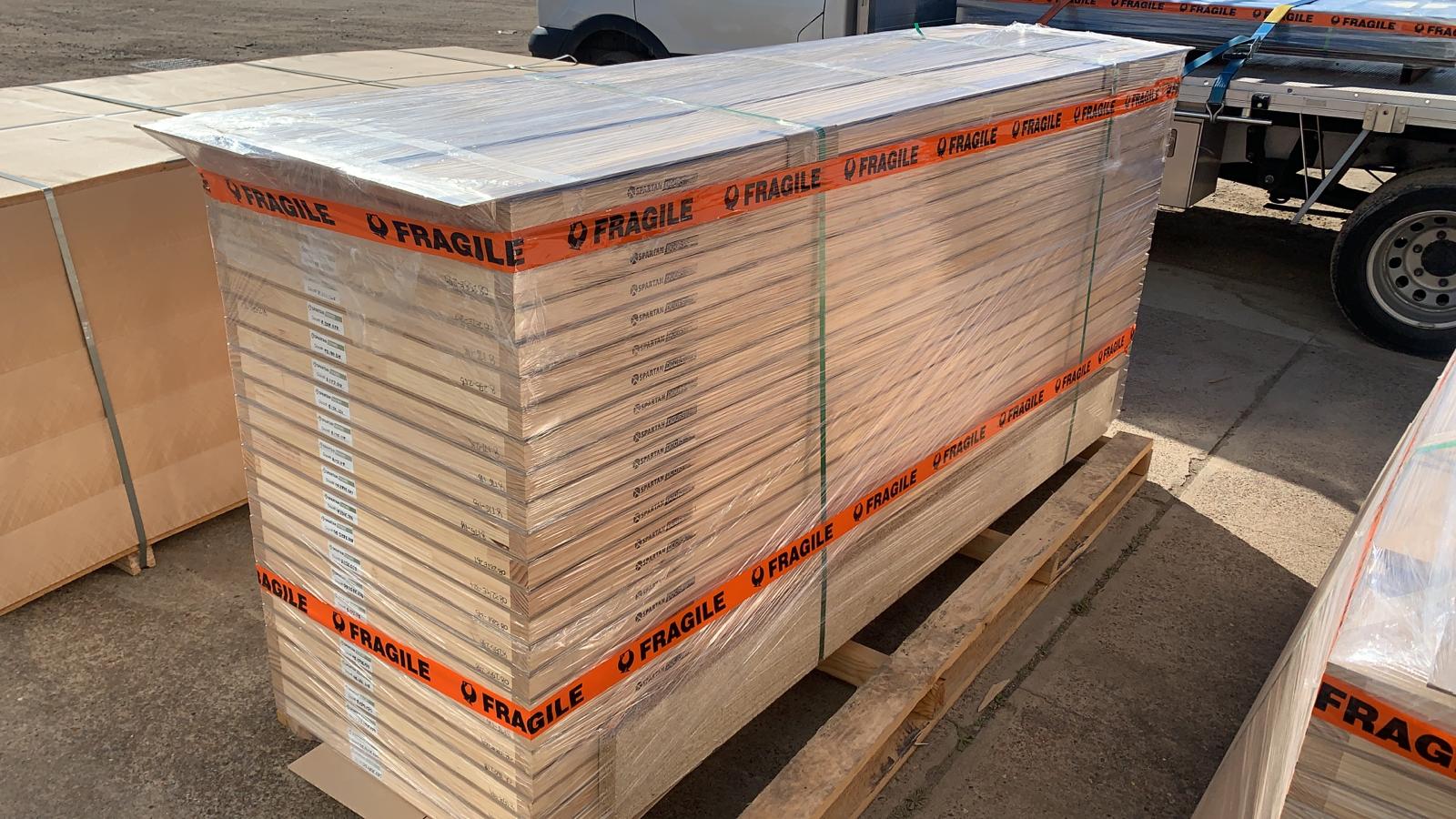 Another pallet of hospital doors leaves our factory for a major healthcare project in Melbourne.
Our customer, a national, tier 1 builder, gave us the go-ahead to manufacture these hospital doors and asked for a very tight delivery timing of only a couple of days. We were able to turnaround, produce, and ship nearly 300 custom fire-rated and non-fire rated hospital doors from our factory in Newcastle to Melbourne ahead of schedule.
The end project is a major aged care development in the Melbourne area. Given the issues surrounding the pandemic, the project has been fast-tracked by the state and local governments and we are proud to have been selected to supply the hospital doors to this critical healthcare infrastructure.
We were pleased to get this quick note from the site manager: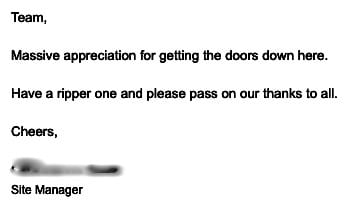 To continue to support the fast turn around of orders like one, we've continued to invest in our production capacity despite the current uncertainty in the market. We've recently installed a new, 5-axis SCM Morbidelli CNC, an oversized 5 stack heat-press, and a new CNC press brake for the manufacture of pressed metal door frames.
We're confident our factory has some of the shortest turnaround times in the industry. So, if your project needs quality doors and door frames on tight deadlines please don't hesitate to get in touch. We'd be delighted to help.